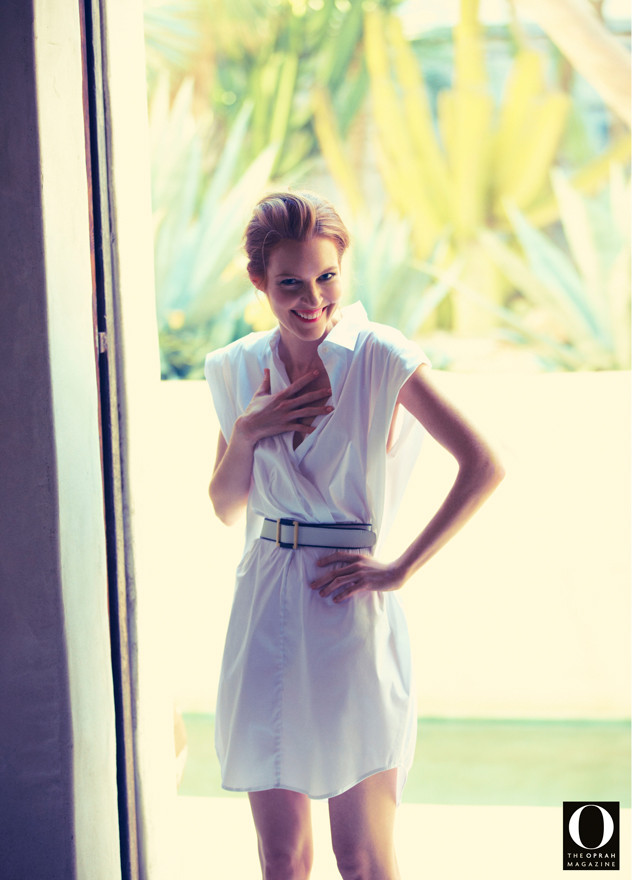 Diego Uchitel/O, The Oprah Magazine
While playing sassy, often brutally honest Abby Whelan on ABC's Scandal, Darby Stanchfield usually sticks to dark colors and black eye-liner. But now in the show's third season, the 42-year-old says she's finally getting to brighten up a bit on-and-off screen.
"I'm starting to have more fun with color," the actress shares in the April 2014 issue of O magazine. "Lyn Paolo, Scandal's costume designer, has been putting me in the fabulous shades and it's bleeding into my regular life."