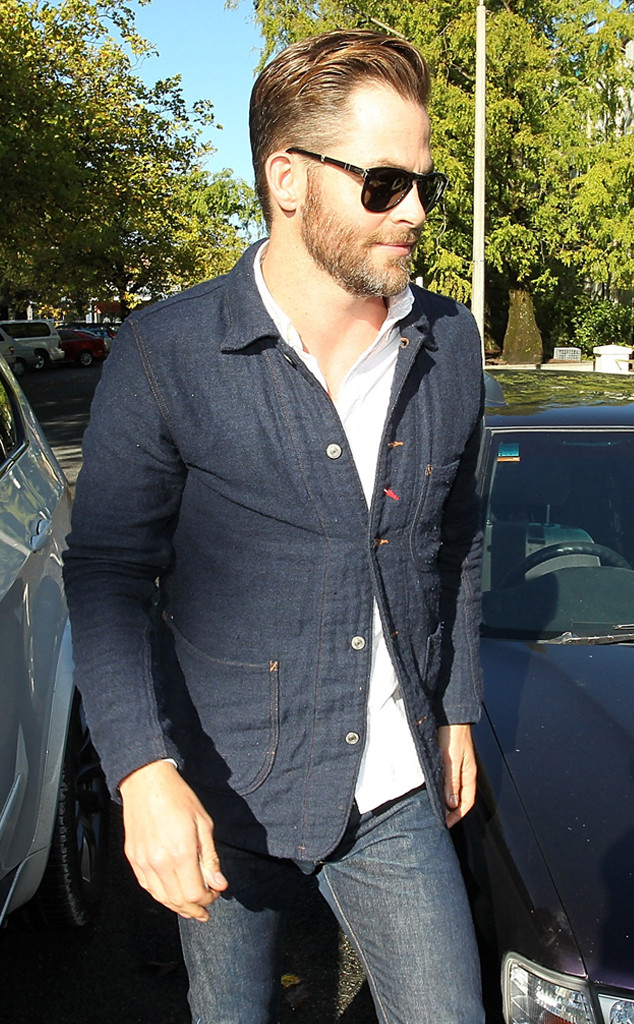 Martin Hunter/Getty Images
Lookin' good, Chris Pine!
While appearing at a New Zealand court to plead guilty to a DUI charge on Monday, the 33-year-old Star Trek stud looked super-sexy while sporting a rugged beard. Pine was cool, calm and collected while arriving at an Ashburton courthouse in blue jeans, a white shirt and a blue sweater with dark sunglasses. The scruffy star sported a slicked-back hairdo with some new long facial hair.
Pine even flashed a smile for the camera and took time to pose for pictures with fans who were gathered outside the court.