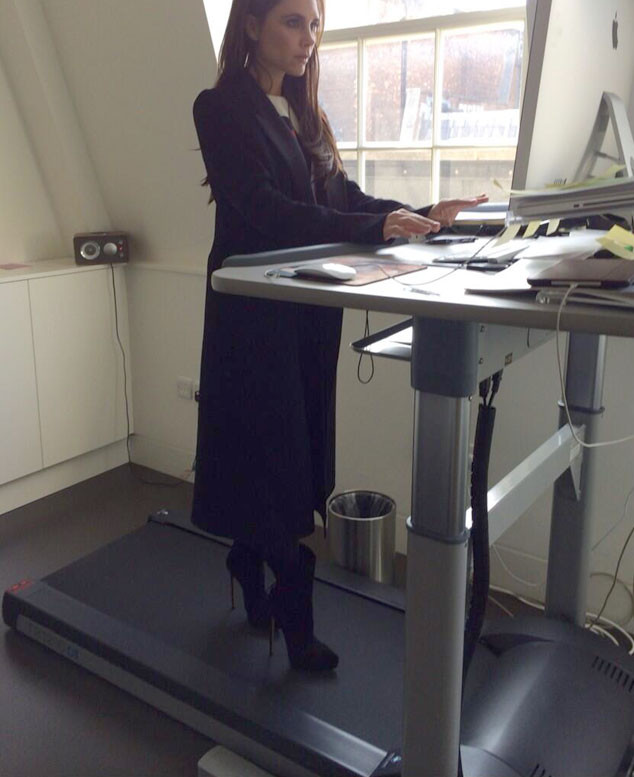 Twitter
Victoria Beckham is going back to school! Well, sort of.
The 39-year-old singer turned fashion designer visited the Condé Nast College of Fashion & Design in London earlier today to tour the school and participate in a Q&A in front of students.
Posh shared a cute pic of herself during the visit. In the shot, she stands at a work computer that's attached to a treadmill, combining desk and fitness in the workplace! "Thank u @SusieCollege. Every office should have one of these, work out and work at the same time!! Genius!! X vb," she captioned the cute photo.