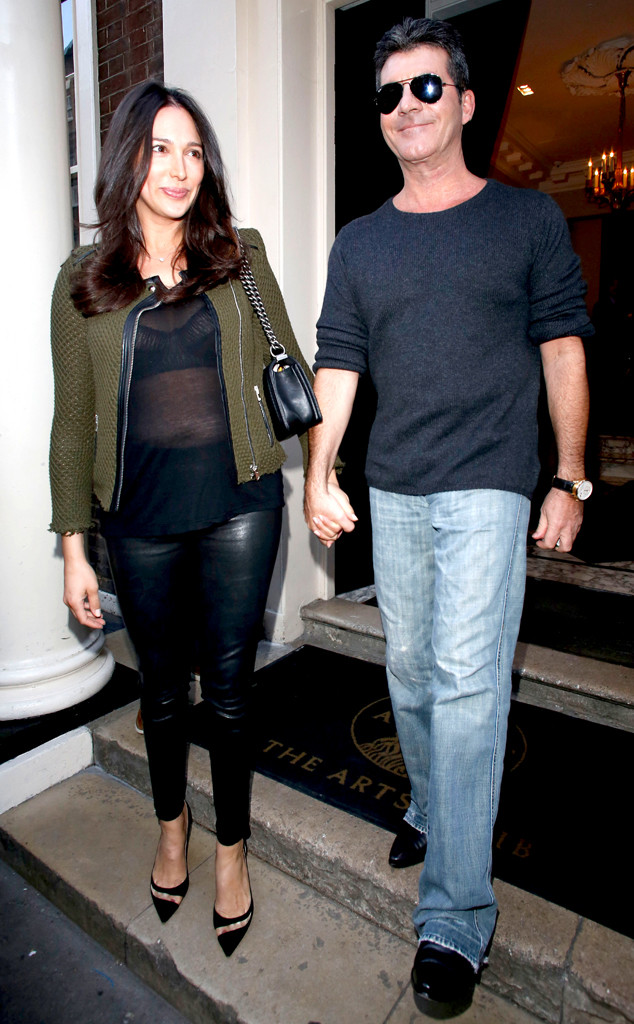 Xposure/AKM-GSI
It's hard to believe that Lauren Silverman gave birth less than a month ago.
Simon Cowell's girlfriend showed off her slim post-baby body in a sheer black top and tight leather pants as the hand-holding lovebirds were photographed on Tuesday leaving The Arts Club in London. The brunette beauty completed the chic look with an olive green knit jacket, black pumps and a black leather purse.
The couple welcomed their first child together, son Eric, on Feb. 14 in New York City.
"I was born to be a dad," the 54-year-old music mogul revealed during his first post-baby interview with Extra. "I wouldn't rule out [more children]. Well, I got [dogs] Squiddly and Diddly, and I couldn't imagine Squiddly or just Diddly…I had a brother when I was younger, so I kind of think it's cool to have two or three…two."