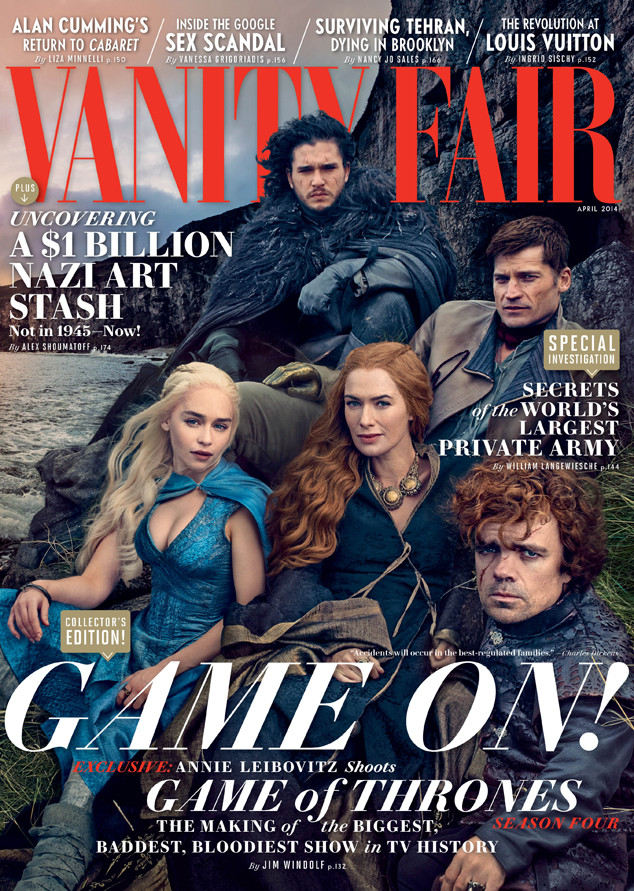 Annie Leibovitz exclusively for Vanity Fair
April 6 can't come soon enough!
Fortunately though, Game of Thrones fans can at least gaze upon the new cover of Vanity Fair to pass the time as they continue to count down to the season four premiere date of the popular HBO program.
Featuring Kit Harrington, Nikolaj Coster-Waldau, Emilia Clarke, Lena Headey and Peter Dinklage, the image definitely serves up a little (OK, make that a lot) of added excitement.
Meanwhile, author George R.R. Martin, whose ongoing A Song of Fire and Ice book series is the basis for the show, tells the magazine that the show is indeed catching up to what he has written.
"They are. Yes. It's alarming," says Martin.