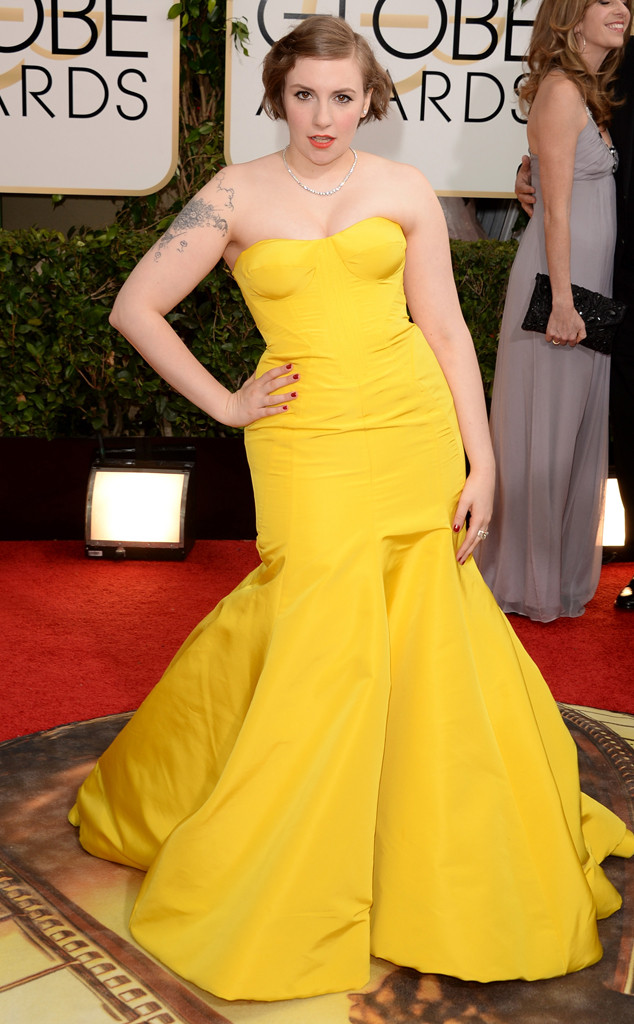 Jason Merritt/Getty Images
Girls star Lena Dunham crossed the line on Sunday, and she's woman enough to admit when she's wrong.
When Dunham hosted Saturday Night Live less than 24 hours earlier, the 27-year-old actress appeared nude in a sketch about Adam and Eve. A Twitter user told Dunham, "You don't always have to get naked!" to which the star jokingly replied, "Please tell that to my uncle, mister. He's been making me!"
That didn't sit well with fans, who criticized Dunham for trivializing sexual molestation with her tweet.
The two-time Golden Globe winner quickly took down the tweet. "I just made and deleted a not so great molestation joke. Sorry guys. I am really sleepy. SNL has a way bigger audience than our usual cozy girls audience, so I was seeing a rash of very different kinds of twitter rage," Dunham wrote in a series of back-to-back tweets, just after Girls aired its 10th episode of Season 3. "But I should know better, and do. Even naked girls get embarrassed. Sleep well and thanks for an amazing weekend."