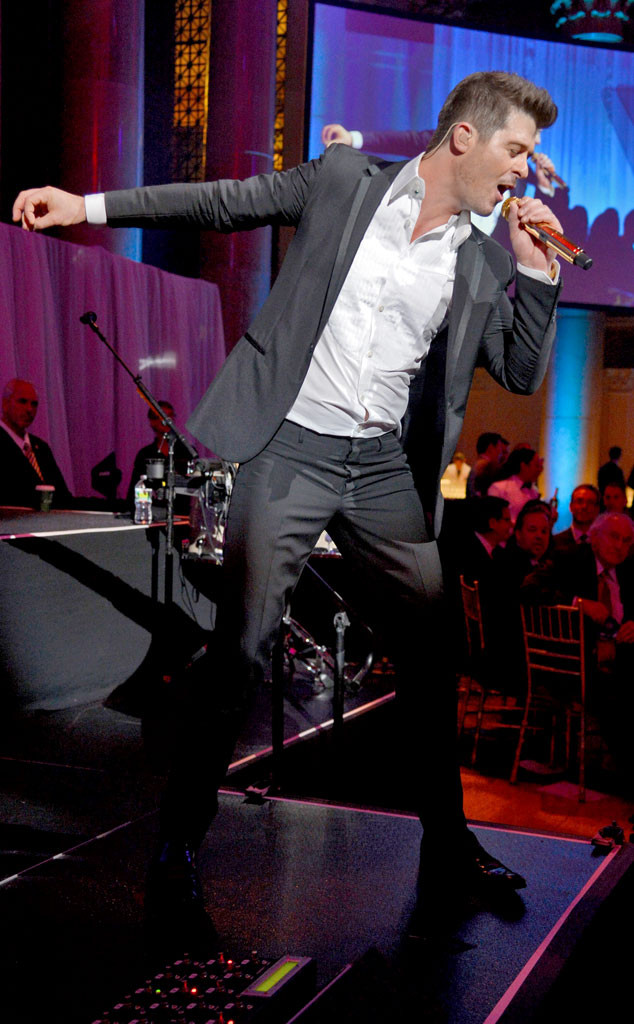 Courtesy: Kevin Mazur/WireImage
It's not easy being Robin Thicke.
Days before the singer's 37th birthday, he performed for a packed house at Madison Square Garden—a career highlight for most musicians. And yet, Friday night's show was tinged with sadness as Thicke addressed the "couples" in the crowd after his split with wife Paula Patton, his high school sweetheart.
"We gotta learn to forgive each other, you know, learn to love each other, no matter who it is in your family or relationship," the recently single star told the crowd. "Hold on tight to the one you love."
The pair announced their separation on Feb. 24, and the "Blurred Lines" singer has repeatedly vowed that he won't give up on his eight-year marriage to Patton, with whom he has a 3-year-old son, Julian.