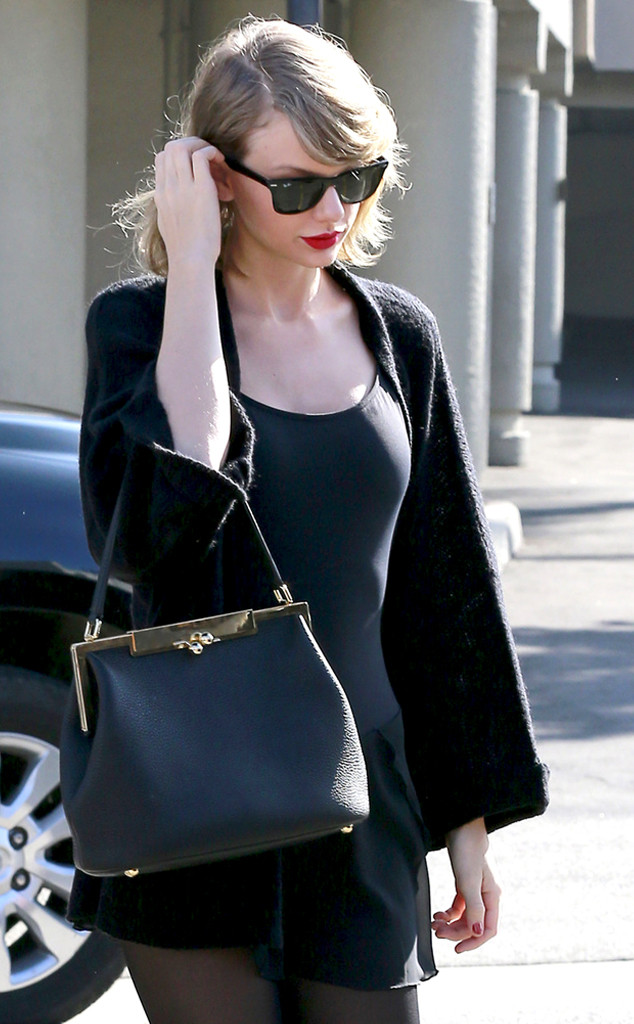 Juan Sharma/Bruja © PacificCoastNews
Your body has been looking incredible lately, Taylor Swift!
The country superstar was snapped heading into her favorite ballet class in Los Angeles and it certainly looks like all that hard work is paying off!
The "22" singer flaunted her toned legs and tiny waist in short shorts, tights and a black leotard but made sure to cover up with a chunky, black cardigan. And of course, the ensemble wouldn't be complete without her chic handbag, Ray-Ban sunglasses and signature red lipstick.