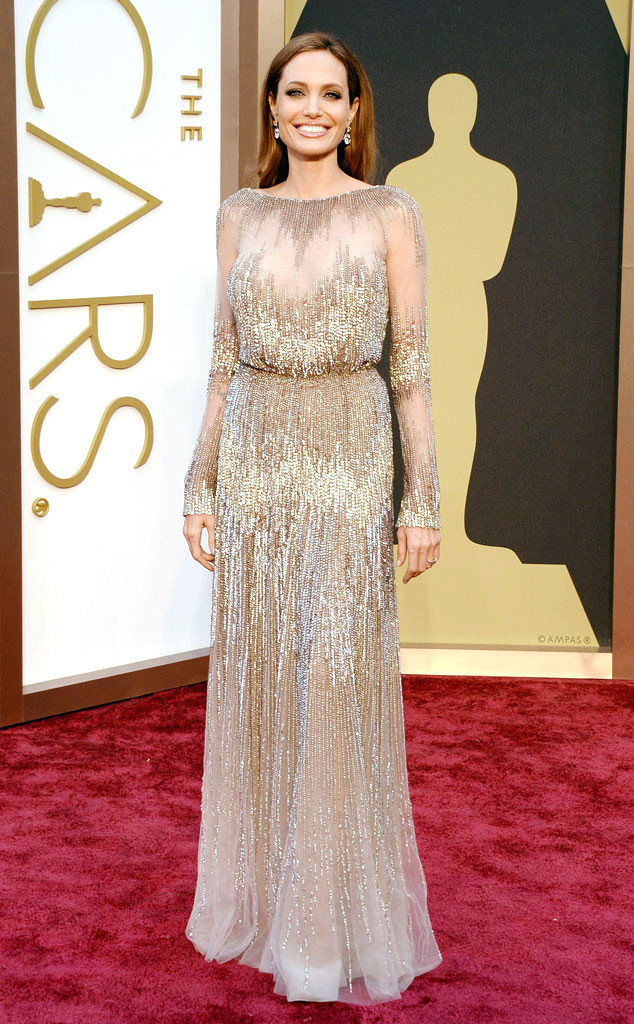 Jason Merritt/Getty Images
Angelina Jolie's Academy Awards gown wasn't just stunning, it was also a deeply personal choice made by the Oscar winner herself.
A source tells E! News that "Angelina wanted a dress that would show how strong and healthy she is now," adding that she picked the Elie Saab Haute Couture number specifically because it "was an empowering outfit."
"It was a big night for her and Brad [Pitt] and she wanted to send a message that while she's had a difficult time because of her health, she is now feeling fantastic," the insider added.
"She wanted to show off her body to prove that she is feeling great after having a double mastectomy. It was important to her that people see that she is as confident as she was before the surgery."