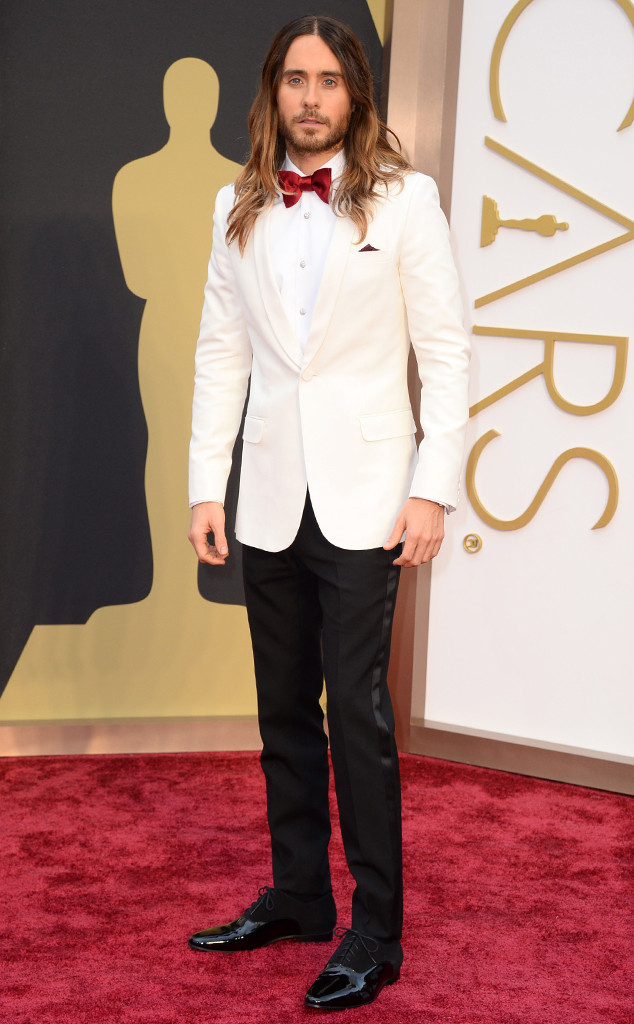 Jordan Strauss/Invision/AP
The first Academy Award of the night goes to Jared Leto for Best Supporting Actor!
The Dallas Buyers Club actor gave an emotional acceptance speech for his heart-wrenching performance as Rayon in the Oscar-nominated drama.
"To my fellow nominees, I'm so proud to share this journey with you and I'm in awe and have so much respect for you all," he said while on stage at the Dolby Theatre.
He then began telling the story of his mother, and how she overcame her struggles after becoming a single parent in Louisiana.