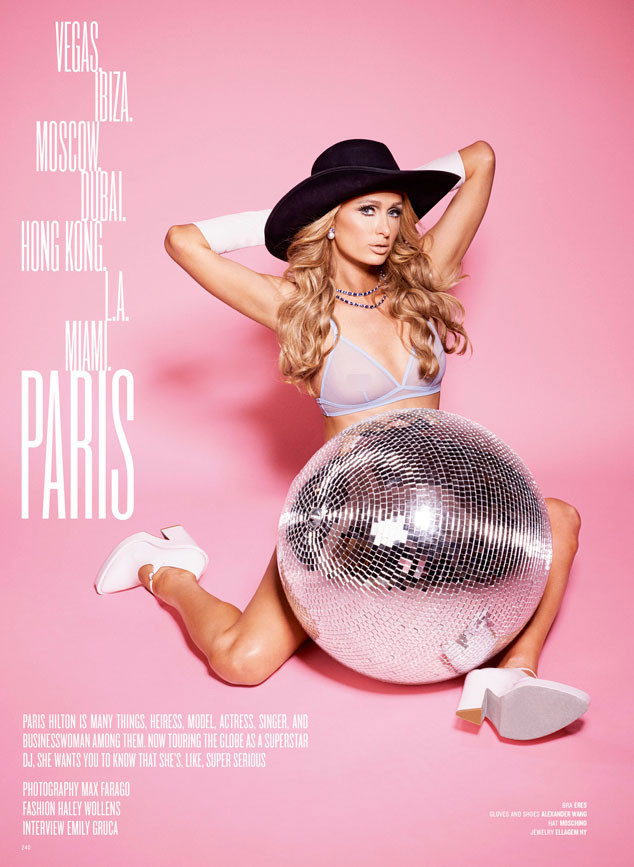 Max Farago/V Magazine
Chicka, chicka...check out Paris Hilton's nipple in V magazine!
Along with talking about her latest business venture—being an EDM DJ, if you didn't already know—and looking flawless for her photo spread in the mag, Hilton took another fashion risk by wearing a sheer bra in one of the photos from her spread.
The blond socialite proudly flaunted her right breast, flashing her nipple to the camera, which was accentuated by the light that flickered off that gigantic disco ball between her legs.
Although Paris is hitting the ones and twos in her special "DJ gloves" (fingerless Chanel gloves, in case you were wondering) all over the world, she tells V, "I don't consider myself a DJ. I am a businesswoman, and this is just a small part of what I do. I love music and I love partying, so it's a fun job for me."