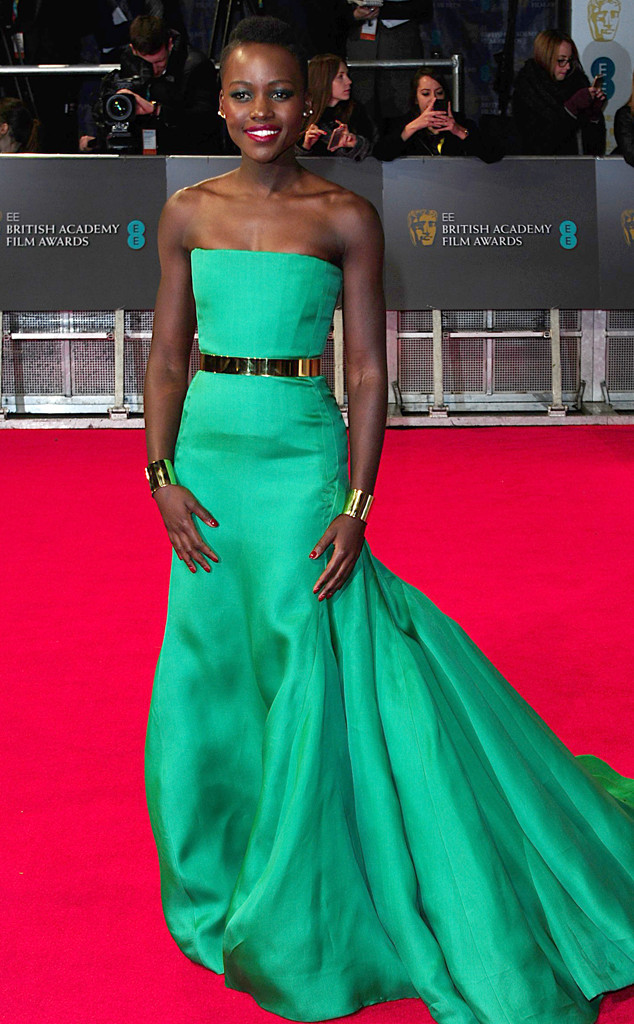 Press Association via AP Images
And the best smile goes to…
Lupita Nyong'o, Jennifer Lawrence and more stars couldn't help but flash their pearly whites when they hit the red carpet during this year's awards season.
And with good reason.
Newcomer Nyong'o has become an awards show darling thanks to her captivating role in 12 Years a Slave, with her statement-making gowns cementing her as a fashionista to watch.
Meanwhile, the American Hustle star, who has already won an Oscar, has continued to rack up best supporting actress accolades throughout the season for her role in the drama flick.
They weren't the only stars who couldn't stop smiling though.
Check out our picks for the best smiles from this year's awards season!