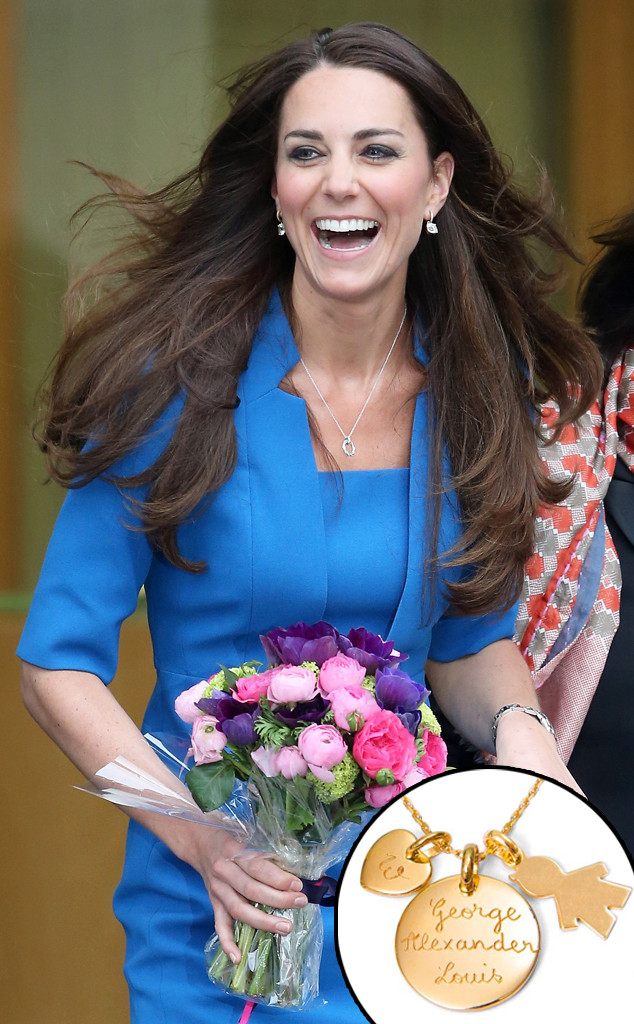 Chris Jackson/Getty Images, mercimamanboutique.com
It doesn't necessarily cost an arm and a leg to dress like Kate Middleton, but you will need some serious patience.
The Duchess sported a gold necklace by Beatrice de Montille while shopping several months ago and the $150 accessory is already sold out! But worry not fellow Kate worshippers...you can still order a custom-made style that will take a few weeks to land on your doorstep.
The necklace, which was given to Kate as a gift from Pippa Middleton, features a disc with Prince George's full name engraved on it, a heart-shaped charm with "W" on it (presumably for her hubby Prince William), and a figure of a boy. So sweet!
And now fans of the brunette beauty can get their paws on their very own version of the necklace (now aptly named the "Duchess") at the Merci Maman online boutique.