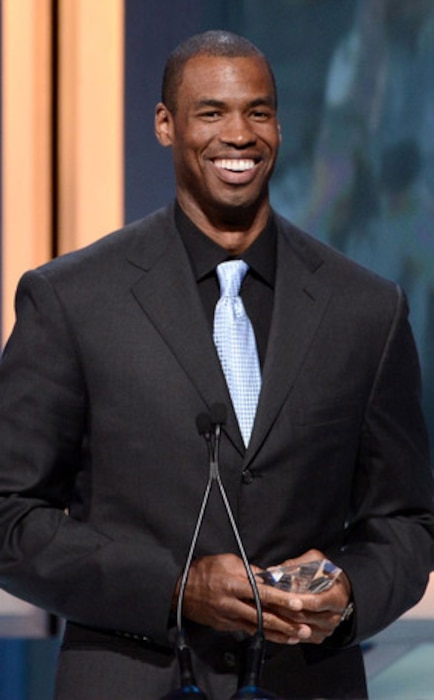 Courtesy: Kevin Winter/Getty Images
Jason Collins could be very close to making his return to the basketball court.
Sources tell NBC News that the Brooklyn Nets are considering signing the free-agent veteran center. If he does join the NBA team, Collins would make history as the first active openly gay player in American professional sports.
The 35-year-old, who came out last April in Sports Illustrated, has not played since last year after finishing the regular season with the Washington Wizards.
Sources added that the Nets held a private workout with Collins during the All-Star Break in Los Angeles, which is also the athlete's hometown. If the team does sign Collins, who reportedly was in "good shape," it would be for a 10-day contract, which is essentially a tryout.