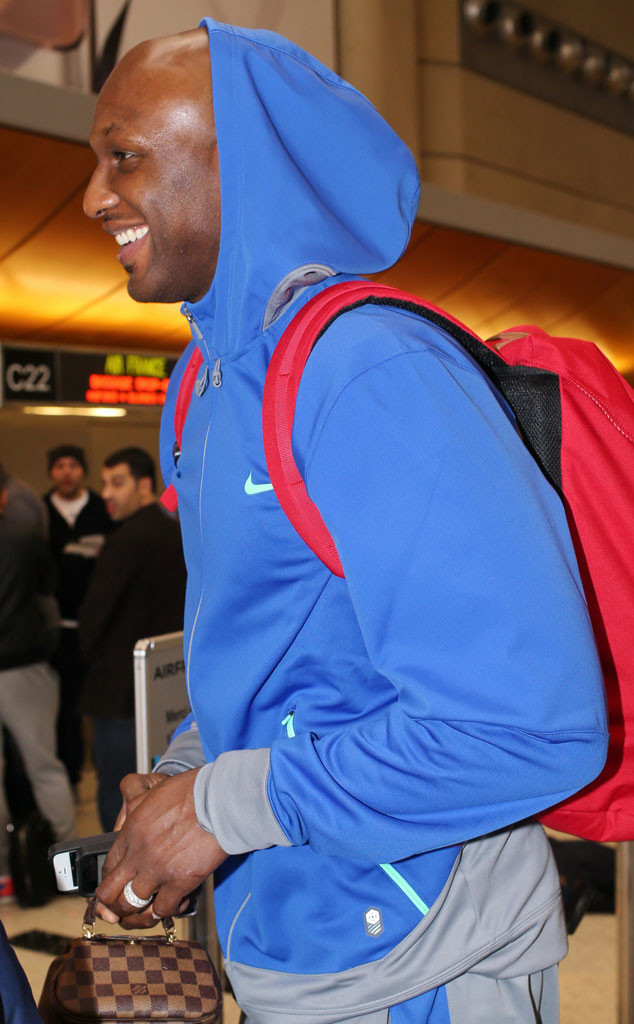 Karl Larsen/INFphoto.com
Lamar Odom is still wearing his wedding ring over two months after Khloe Kardashian filed for divorce in December.
The 34-year-old sports star was spotted at LAX Airport on Tuesday heading out of L.A. for his new basketball gig with the Spanish club team Laboral Kutxa. Odom was all smiles while making his way through the terminal in a gray and blue tracksuit and his blinged-out diamond band on his ring finer.
Odom traveled light with only a backpack and a Louis Vuitton toiletries bag. He stopped to take photos with fans before hopping on a plane for Europe.