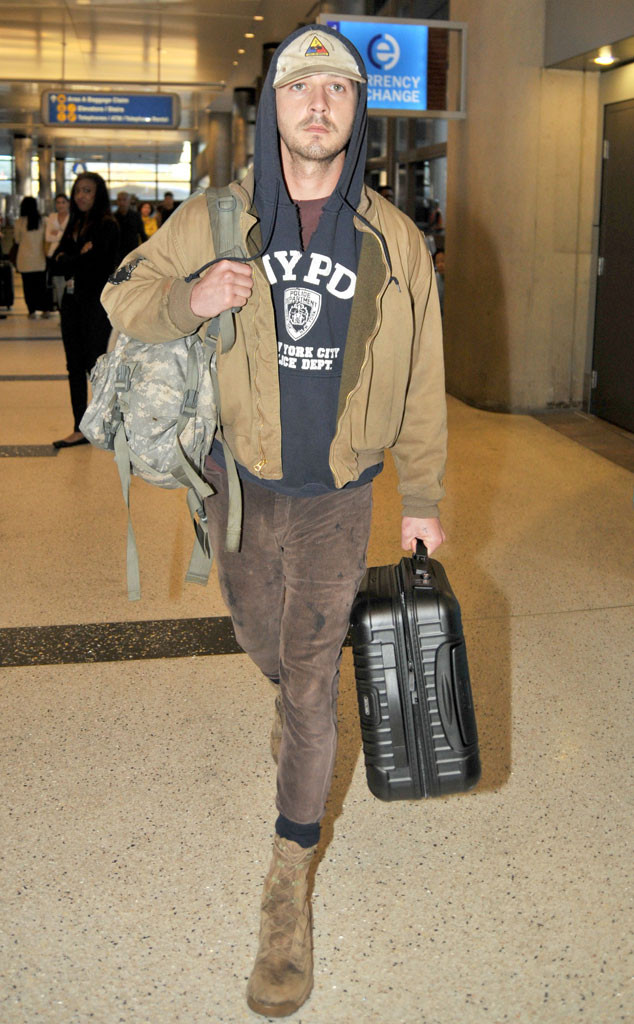 Splash News
Is that you, Shia LaBeouf?!
Heck, we almost didn't recognize the actor as he walked through Los Angeles International Airport on Monday without a paper bag over his head.
OK, we kid. But seriously, we were expecting (make that, hoping!) to see the guy sporting something unusual after hitting the red carpet for the Nymphomaniac premiere at the International Film Festival Berlinale wearing a bag that read "I Am Not Famous Anymore" last weekend.
But alas, the 27-year-old kept it casual in a hoodie instead, with his face clearly on display.
Hmm, perhaps his now-infamous accessory was merely being kept safe in that black suitcase.