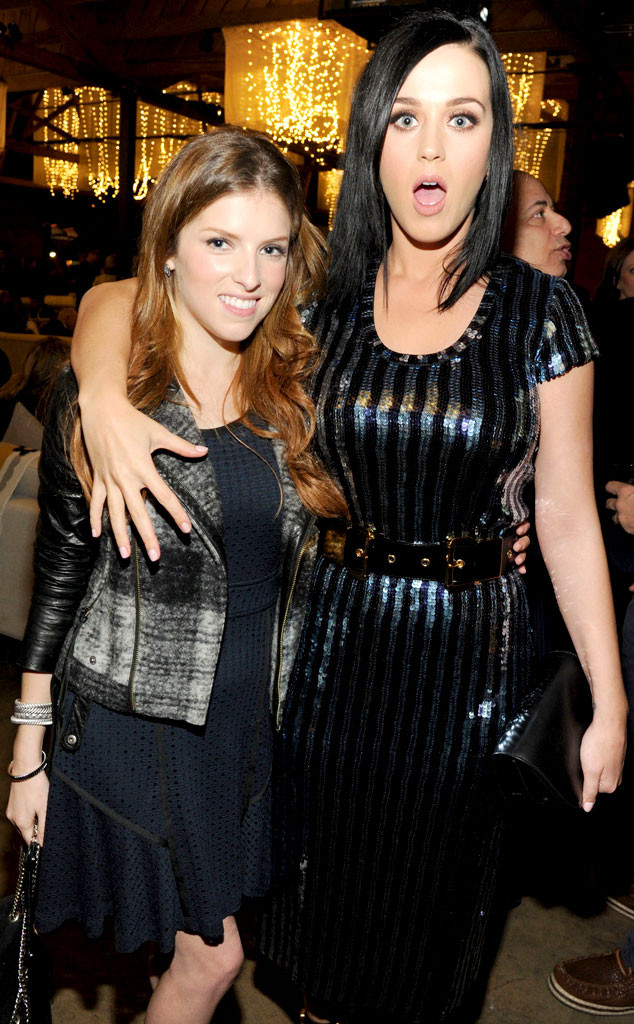 Kevin Mazur/Getty Images for Entertainment Industry Foundation
Katy Perry kissed a girl (and she liked it), but she really likes getting grabby with Anna Kendrick!
Fortunately, the Pitch Perfect star has no objections to Katy's playful advances! On Tuesday, Anna tweeted a picture of the pop star grabbing on to her boob, writing simply, "The girl can't help it."
This funny photo was actually taken Jan. 28 at the Hollywood Stands Up to Cancer event in Culver City, Calif.—just two days after Katy had another friendly encounter with Anna's breasts at the 2014 Grammys!