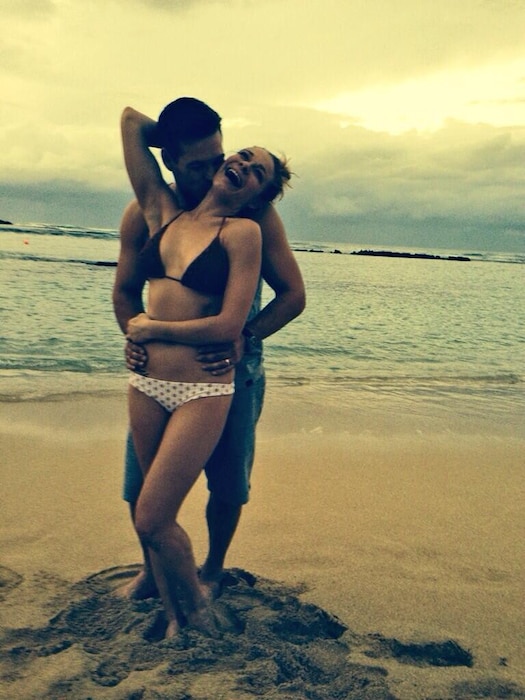 Twitter
Now this is the look of love!
LeAnn Rimes shared an adorable photo of herself and hubby Eddie Cibrian on Twitter Sunday, Feb. 2.
The crooner, who was wearing a Valimare bikini, is shown snuggling up to the handsome actor during a romantic Hawaiian sunset on the beach.
"Happy Hawaii! Yep another lovey dovey bikini photo #moretocome," she captioned the picture on Twitter.
The loved-up duo has been enjoying their sun-filled vacation over the last few days.
Over the weekend, Rimes was spotted getting surfing lessons alongside Cibrian and working on her tan.