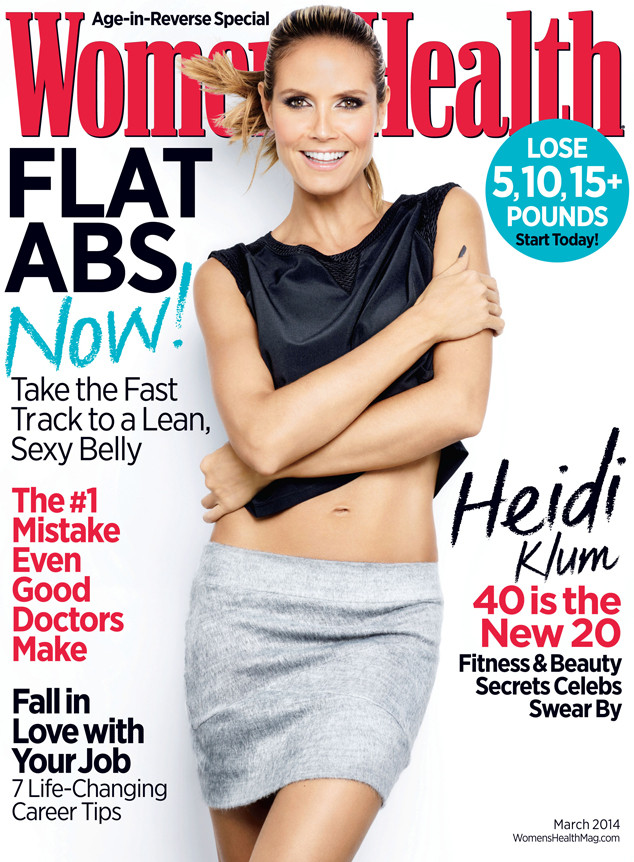 Women's Health/Rankin
One look at Heidi Klum's enviable abs on the March 2014 cover of Women's Health and suddenly we've got all the motivation we need to hit the gym harder this year.
The outrageously toned 40-year-old graces the magazine cover clad in a black top and a d.RA skirt. She chatted with the mag about her collaboration with New Balance, avoiding carbs and how she's never really struggled with body image.
Heidi admits she has wandering eyes when she's scanning the food available during lunch on set, but she manages to stay strong. "There's usually pasta, bread, chicken, fish and vegetables," she says. "I'll eat everything but the pasta and bread. Do I want the pasta? I do. But I choose not to eat it."