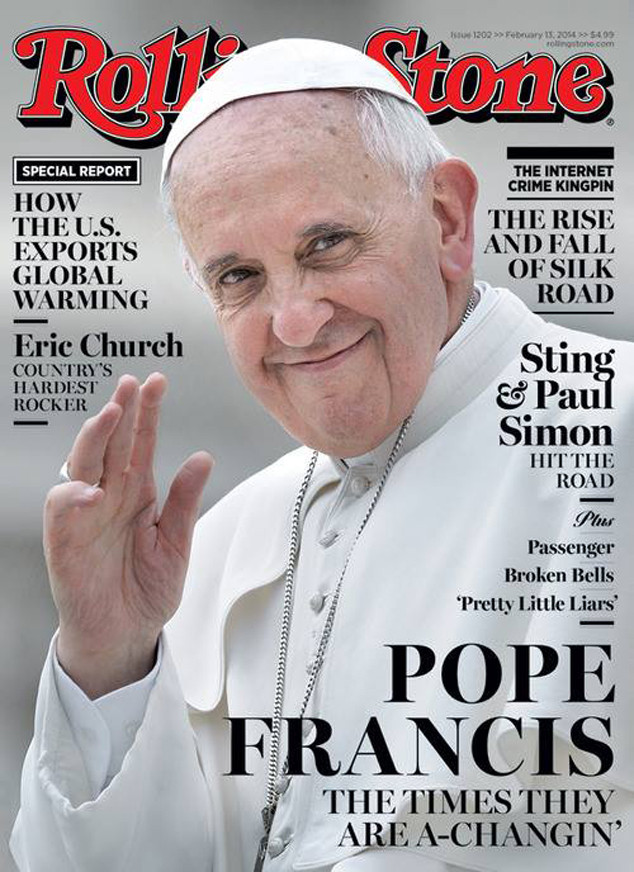 Rolling Stone
We can now add Pope Francis to the long list of influential figures in the world of politics and pop culture who have graced the cover of Rolling Stone.
The 266th pope, who cracks a smile and waves to the camera in the photograph, is the first pontiff to appear on the cover of the iconic magazine.
The article is titled "Pope Francis: The Times They Are A-Changin'" and offers readers a peek "inside the Pope's gentle revolution."
"Since his election last March, Francis has consistently confounded expectations with the simplest of gestures," writer Mark Binelli explains of the 77-year-old Argentinian native.