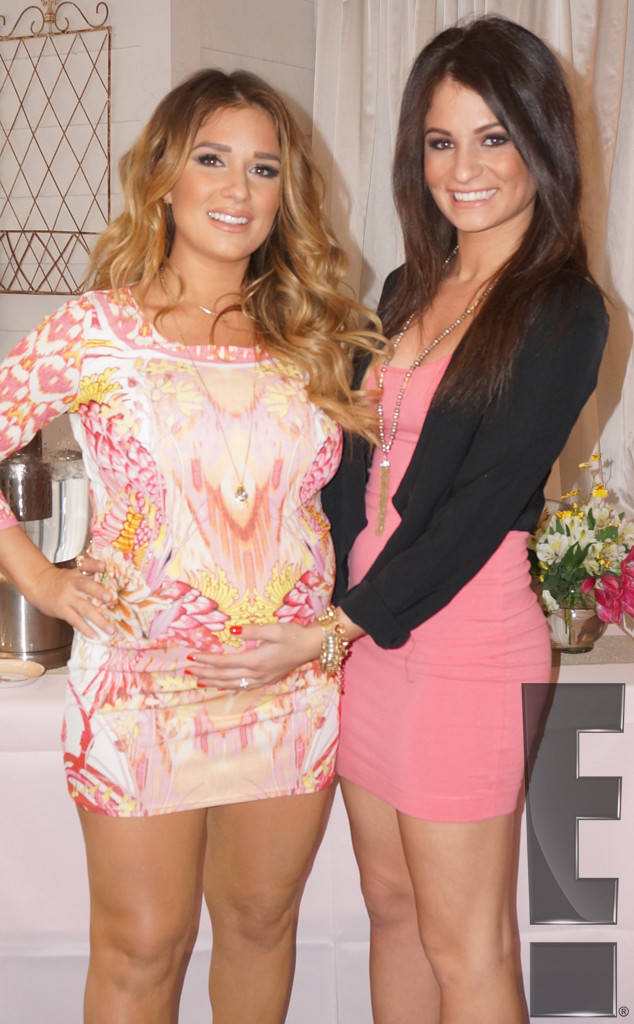 Courtesy of the Decker Family
Jessie James Decker is getting ready for her baby girl!
The E! reality star celebrated with a lavish baby shower alongside close friends and family members.
"I was overwhelmed by the love and support from my family and friends," the mama-to-be told E! News exclusively.
"It was a magical southern celebration and the perfect way to welcome baby V."
Did you catch that?! That was a major hint at the baby's name! (Jessie later told us that the wee one's middle name will be Rose and that her moniker will be "very southern and traditional."