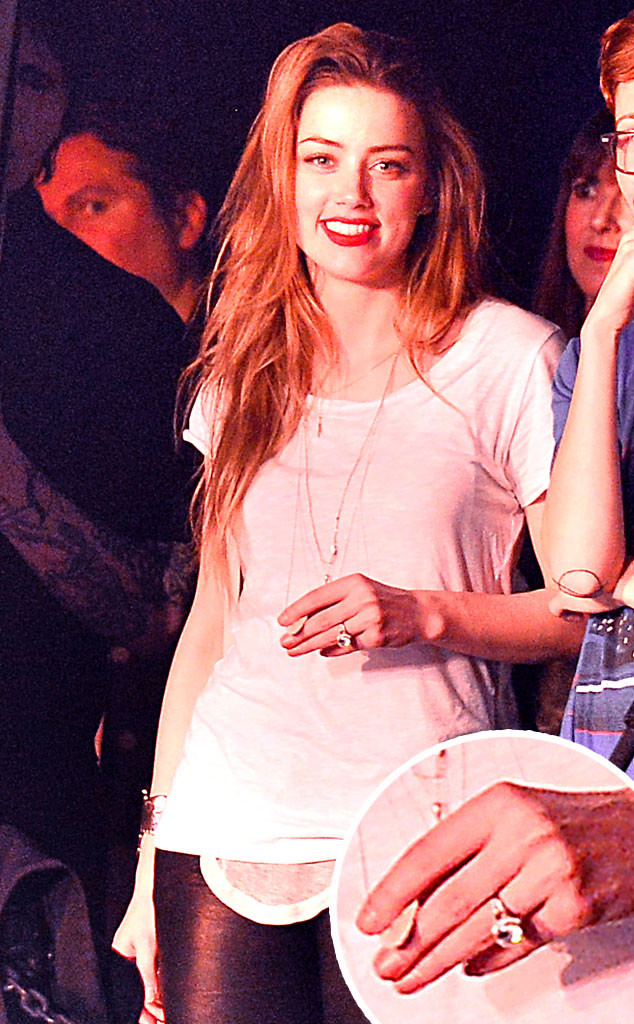 Sharpshooter Images / Splash
Amber Heard is one beautiful bride-to-be!
Johnny Depps fiancée was practically glowing as she watched her future hubby perform at a private charity event at Servite High School in Anaheim, Calif., on Sunday, Jan. 27. And if the 27-year-old actress' smile wasn't bright enough for you, that massive engagement ring is pretty darn blinding all by itself.
Heard and Depp, 50, haven't officially spoken out about their plans to say "I do," but sources (along with that bling!) confirmed to E! News earlier this month the famously private pair was planning to wed.