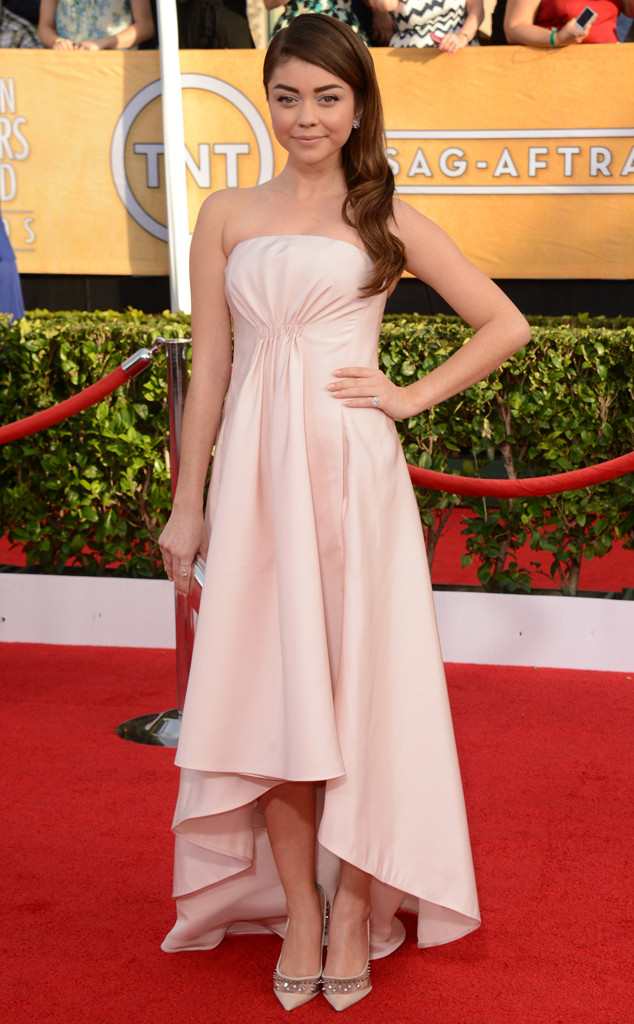 Jordan Strauss/Invision/AP
OK, so Sarah Hyland officially had the coolest childhood ever.
How do we know this? Well, the Modern Family starlet revealed that she took dance classes with the iconic Liza Minnelli when she was younger, giving E! News' Ross Matthews the scoop on the red carpet at the 20th annual Screen Actors Guild Awards.
"I used to take dance classes with her. At Luigi's in New York," Hyland said. "From ages like 8 to 15."
But wait, her childhood gets even cooler.