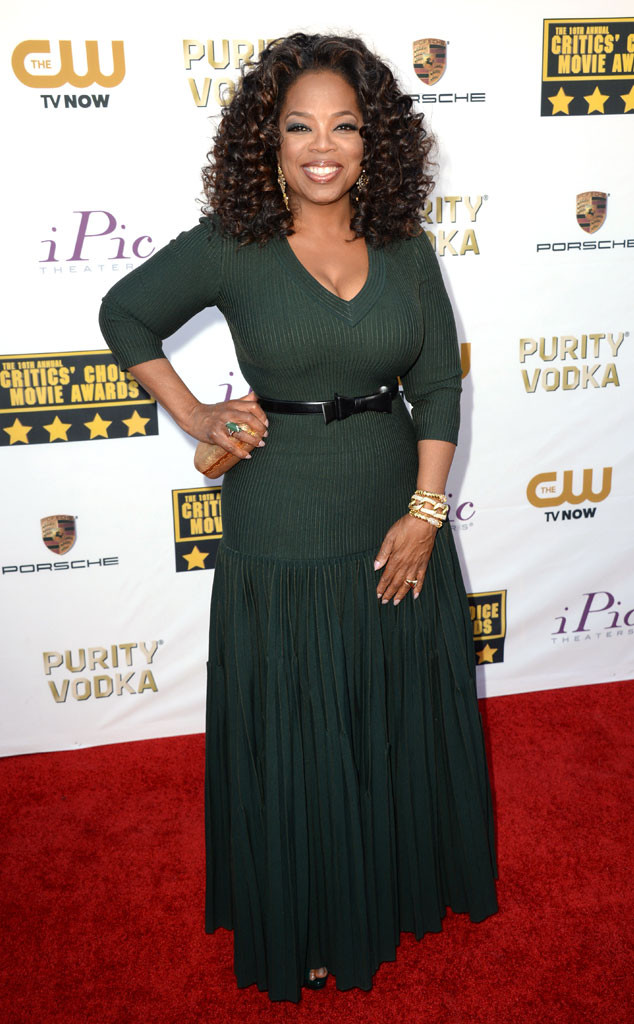 Jordan Strauss/Invision/AP
Oprah Winfrey had a blast at the 2014 Critics' Choice Awards.
The media mogul posed for pictures with several of her favorite actors and actresses and hung out with her Butler costars throughout the evening.
The 59-year-old even shared a photo of her hugging 12 Years a Slave star Lupita Nyong'o on her Instagram.
"My favorite photo of the night at Broadcast Critics Award," she wrote as a caption to the pic.
She also shared an image of herself getting all dolled up before the awards ceremony just hours after she was gardening and harvesting vegetables at her home in Santa Barbara.