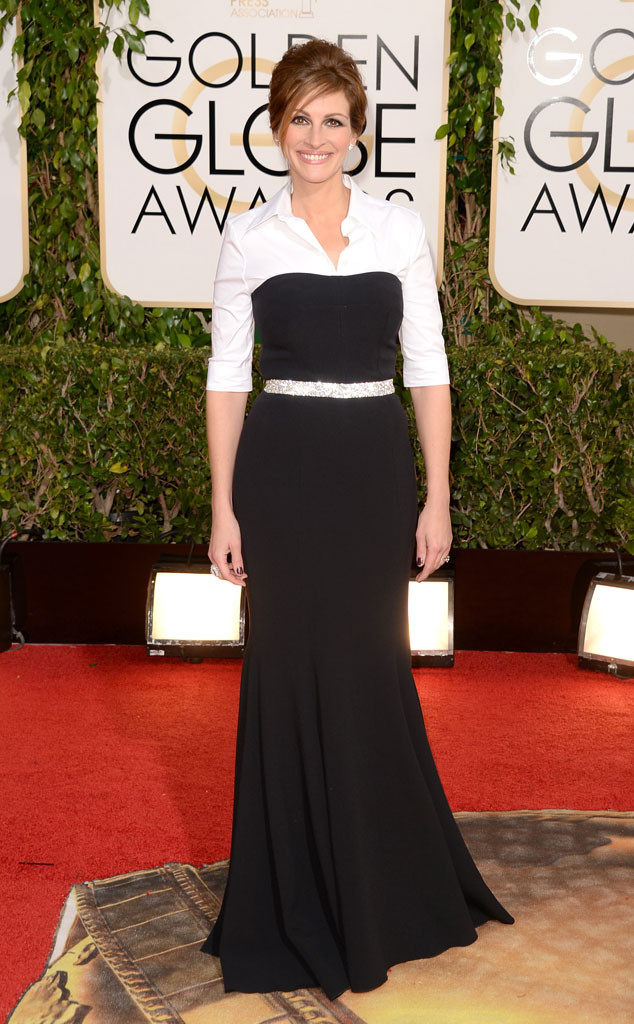 Jason Merritt/Getty Images
It's one thing to beat Meryl Streep, it's another thing to break her!
One of the most talked-about movie scenes of the year has to be Julia Roberts and Meryl Streep's epic showdown in August: Osage County, in which (Spoiler alert!) Roberts literally tackles Streep to the ground.
And on the red carpet at the 2014 Golden Globe Awards, Roberts admitted to Ryan Seacrest that she wished the Oscar-winning duo had set ground rules before filming the intense fight scene.
"I would have preferred if there had been," she said. "I just didn't want to break her because that's not how I want to go down in history: "the one girl that broke Meryl Streep in half!"
Good thing because that would be like destroying a national treasure!