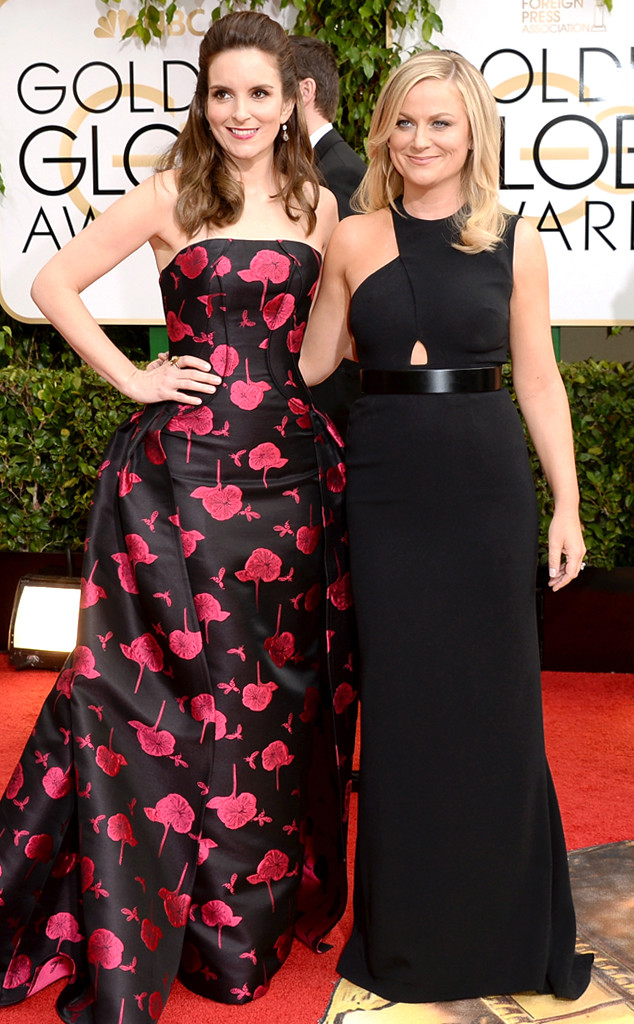 Jason Merritt/Getty Images
Secrets are no fun unless you share with everyone!
That's the lesson we learned during Ryan Seacrest's interview with hosts Tina Fey and Amy Poehler on the red carpet at the 2014 Golden Globes, where they revealed they have yet to say their jokes for the big show out loud.
"We've never said our jokes out loud before," Fey said. "Anywhere."
And Poehler joked that they might not even share them with viewers during the show! "We're not going to say them out loud tonight. We're just going to whisper them in each other's ear and then giggle," she teased.