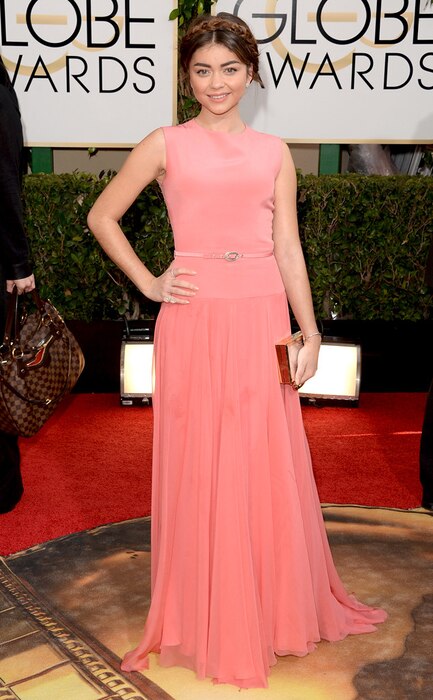 Jason Merritt/Getty Images
Sarah Hyland has big plans for after the Golden Globes with her "close friend" Taylor Swift .
The Modern Family star told Giuliana Rancic she's excited to go out and "dance and party the night away" with Swift.
"She's a close friend of mine," Hyland said on the red carpet of the Golden Globes. "I love her … Hopefully we'll be able to meet up."
Hyland recently shared a New Year's Eve selfie with Swift and revealed her dream red carpet selfie partners.