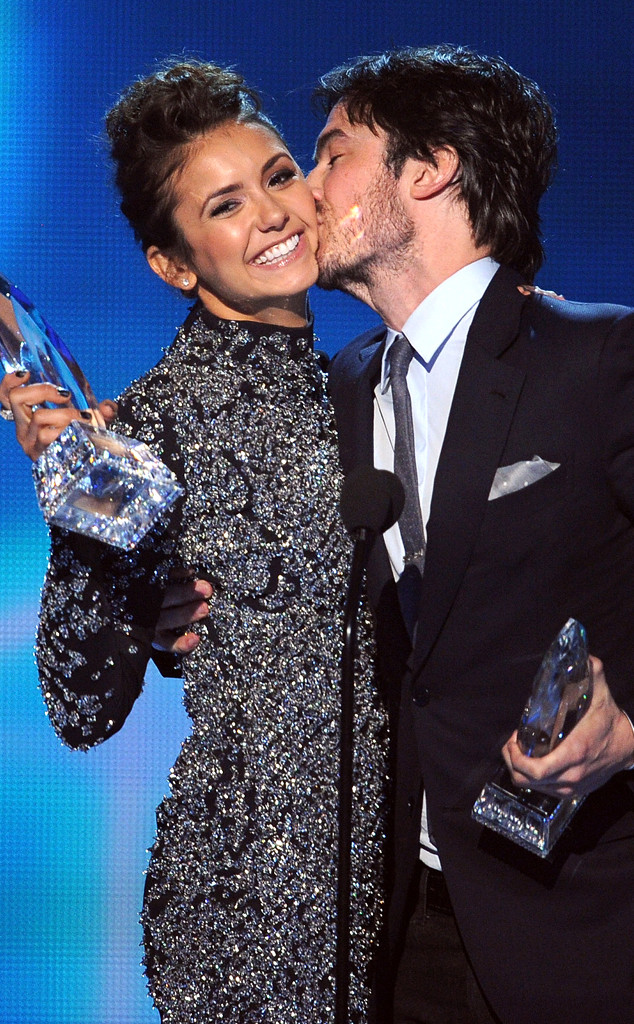 Kevin Winter/Getty Images
Anyone who saw Nina Dobrev at the People's Choice Awards in that stunning dress knows the girl is flawless. And it turns out her handling of what could be an awkward moment is pretty flawless, too.
In her first interview since the PCA moment heard round the world—when Nina and her Vampire Diaries costar Ian Somerhalder joked about their breakup while accepting the "Best Chemistry" award—the 25-year-old actress told E! News why she decided to tackle the elephant in the room head on.
"It's just honest," Nina said of the on-stage moment. "All it was was just honest. You call a spade a spade."