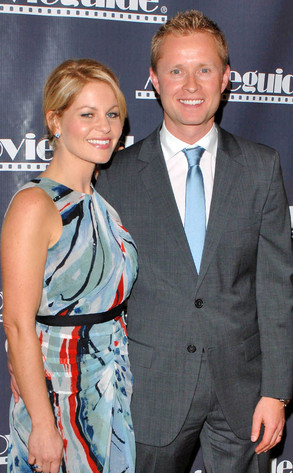 Craig Barritt/Getty Images
Candace Cameron Bure certainly got people talking this week when it was revealed that in her new book, Balancing It All: My Story of Juggling Priorities and Purpose, she opens up about her "submissive" role as wife to husband Valeri Bure.
The former Full House star writes in her book, "I am not a passive person, but I chose to fall into a more submissive role in our relationship because I wanted to do everything in my power to make my marriage and family work."
Candace proceeded to clarify the meaning behind her use of the word "submissive" during a recent appearance on HuffPost Live, telling host Nancy Redd, "The definition I'm using with the word 'submissive' is the biblical definition of that. So, it is meekness, it is not weakness. It is strength under control, it is bridled strength. And that's what I choose to have in my marriage."
Not surprising, the mother-of-three's conservative views quickly became a hot topic of conversation, both for and against.