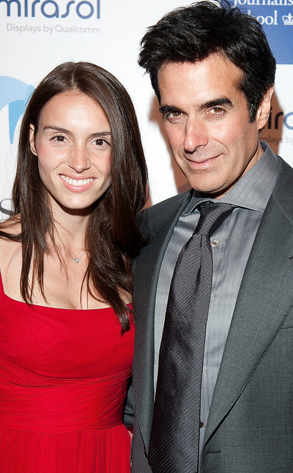 Dave Kotinsky/Getty Images
David Copperfield is officially off the market.
The famed illusionist recently spoke about his engagement to Chloe Gosselin and opened up about his magical relationship status with Hello! magazine on Jan. 6. But before he could gush about his ladylove, the magazine asked Copperfield about his high-profile relationship with Claudia Schiffer.
"Oh, that was a long time ago," the 57-year-admitted of his time with the supermodel. "Now I'm engaged and in a committed relationship with Chloe in my mind and my heart."
"I'm so lucky to have found David," the 28-year-old told the mag. "There are very few people in the world like him. He's spent more than 30 years at the top of his profession. He's achieved some extraordinary things."
Aw! Before these lovebirds become husband and wife, here are five things to know about the French model.