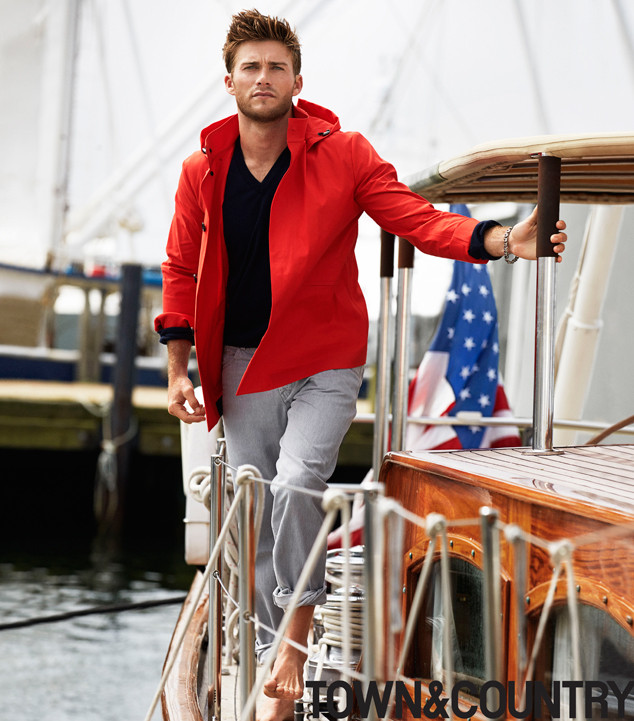 Noe DeWitt/Town and Country
Who better than Scott Eastwood to cover Town & Country's annual Top 50 Bachelors issue? After all, the up-and-coming actor and Hollywood scion became an overnight sensation when he modeled casual sportswear and maritime-inspired wristwatches in the magazine's October 2013 edition.
In the February 2014 issue, Scott insists he was unfazed by the commotion his shirtless photo shoot caused. "I heard some things. But, to be honest, I was in London filming a movie [the World War II drama Fury] and didn't pay much attention," the 27-year-old says. "These things come and go."