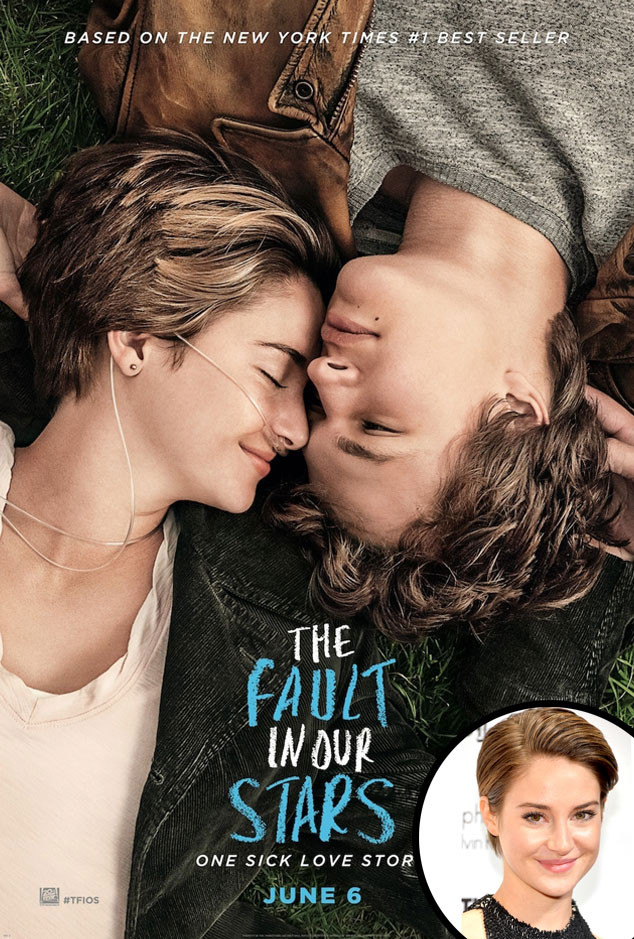 20th Century Fox, Getty Images
Shailene Woodley might have gone in a different direction when it came time to pick a tagline for edgy romantic dramedy The Fault in Our Stars, about two teenage cancer patients who fall in love.
"I had a really strong response to it," the 22-year-old actress told Entertainment Weekly regarding the "One Sick Love Story" tagline chosen for the movie's first teaser poster that some people with access to the Internet found not at all funny or clever when it debuted last week.
"It's definitely...it's not a tagline that I probably would have chosen by any means," Woodley continued. "But I think that there's so many people who are so passionate about this book that there's nothing that will ever satisfy everyone. So I think it was just up to the discretion of the marketing mavens.