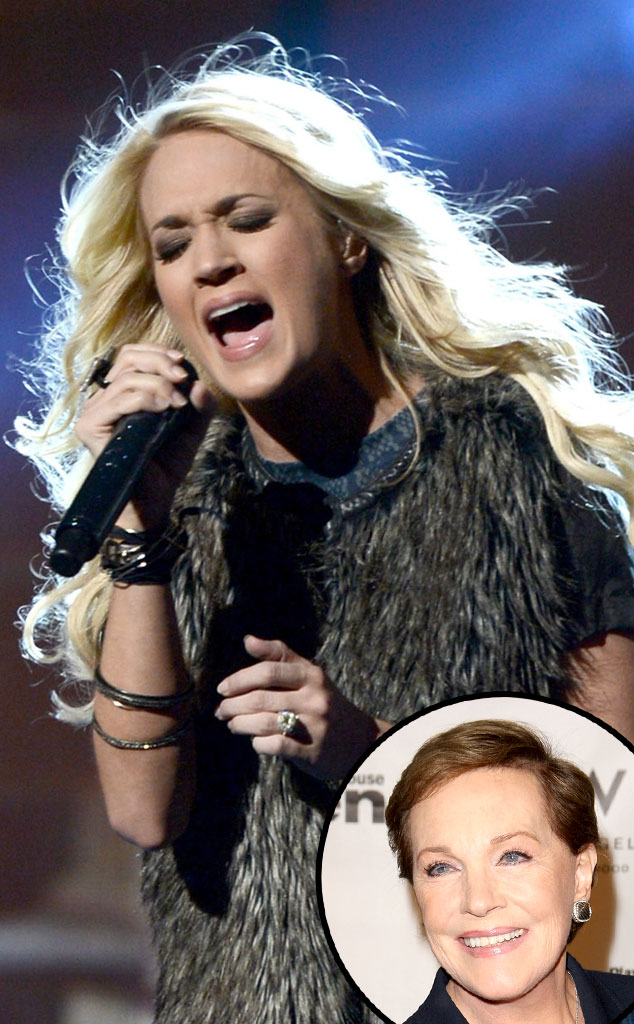 Kevin Winter, Jason Merritt/Getty Images
The hills weren't really alive. They were alive...adjacent.
That's the verdict for Sunday night's airing of the classic Sound of Music with Julie Andrews, which pulled in roughly 6.5 million viewers on ABC. That's about one-third of the audience Carrie Underwood garnered for NBC's Sound of Music Live! on Dec. 5. About 18.5 million viewerd tuned in for NBC's first live-TV musical experiment, which attracted high praise for Underwood's voice, and a few raised brows regarding her acting abilities.
Now, of course, it wasn't exactly a fair fight. NBC's version of Music aired well before the holidays, on a Thursday that wasn't totally dominated by football. On Sunday, Dec. 22, NBC's NFL offering helped the network win the entire night by a large margin against Andrews' 1965 version of Sound of Music.