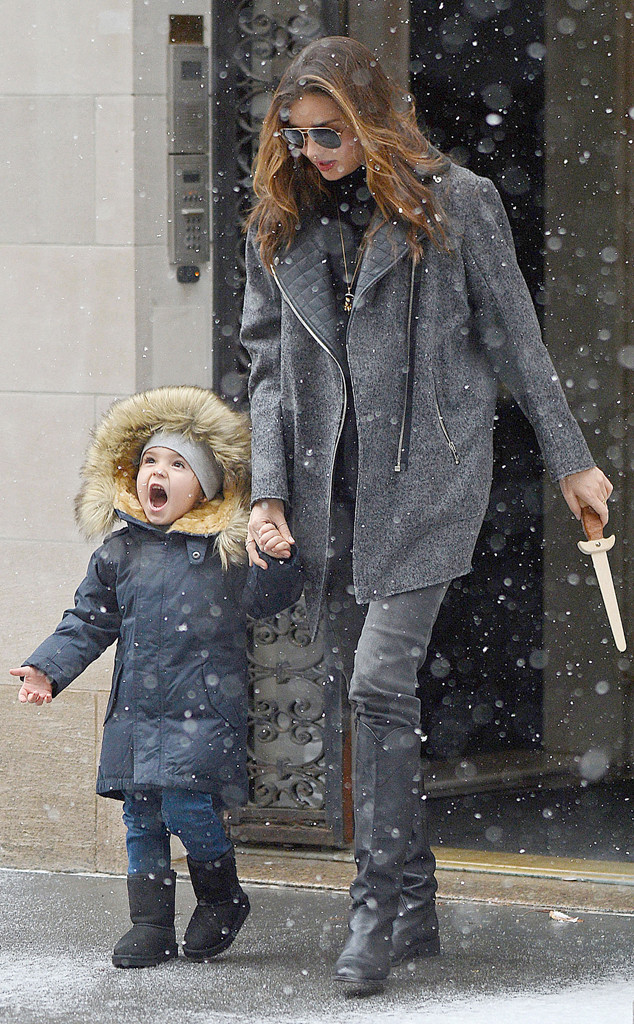 AKM-GSI
To say little Flynn Bloom enjoyed the snow that descended upon New York City over the weekend is probably an understatement.
Case in point? This cute photo of the tiny tyke while out and about the Big Apple with mom Miranda Kerr on Saturday, Dec. 14.
Bundled up in a cozy coat, the 2-year-old son of the former Victoria's Secret Angel and Orlando Bloom could be seen adorably trying to catch snowflakes in his mouth.
Kerr, looking stylish as always, held Flynn's hand while carrying his toy sword in the other.