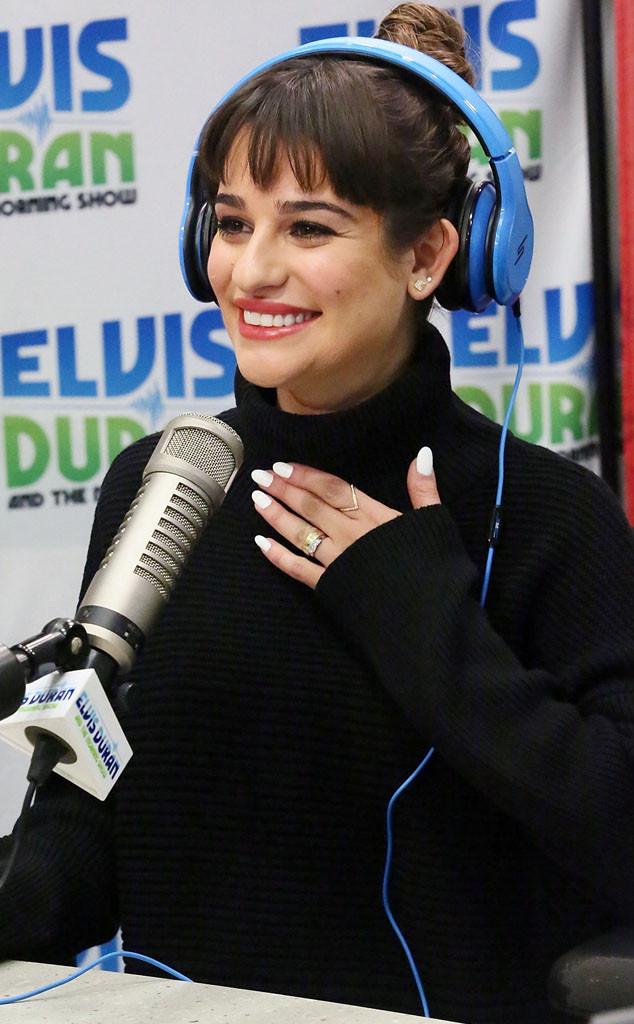 Astrid Stawiarz/Getty Images
Lea Michele has already admitted that she's simply "trying to do her best" since the July 13th passing of her boyfriend Cory Monteith, and now, the Glee star is opening up about the way she hopes to live her life in honor of the late actor.
The 27-year-old actress-singer visited Elvis Duran and the Z100 Morning Show on Monday, Dec. 16, where she premiered her debut single "Cannonball" on the radio and discussed the tragic death of her former Glee costar, who suddenly died of a drug and alcohol overdose at the age of 31.
And while it's only been five months since Monteith passed, Michele is working hard to maintain a positive outlook on life.