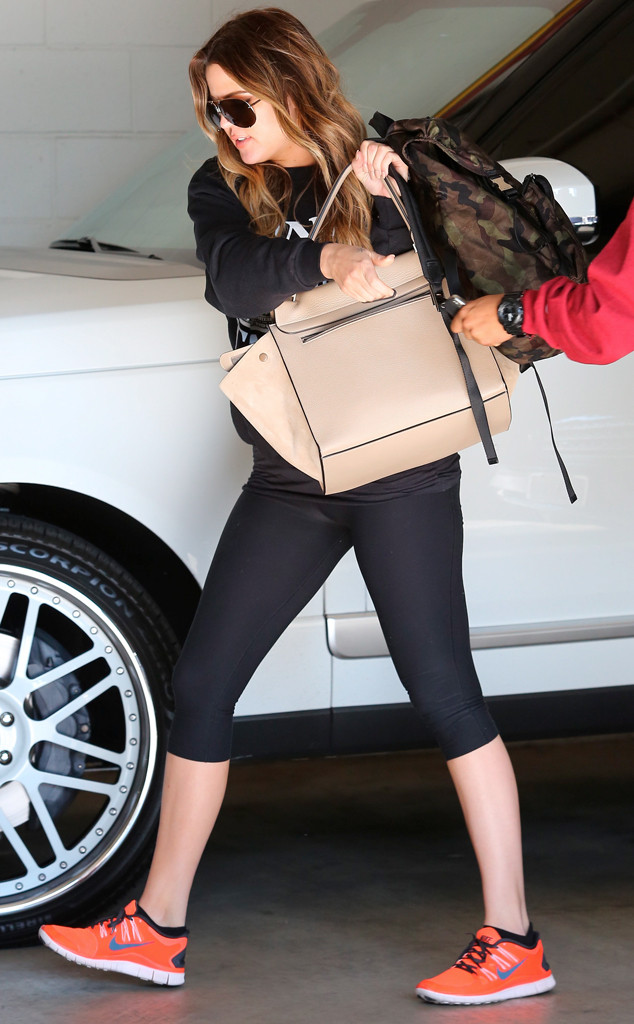 juliano-Jack-rs/x17online.com
Just hours after sources confirm to E! News that she was going to file for divorce, Khloé Kardashian Odom was spotted at her gym in Los Angeles.
The 29-year-old kept up with her daily workout regimen despite the issues surrounding her marriage with Lamar Odom.
She wore her usual all-black workout attire and tried to use a massive tan handbag to shield her from the frenzy of photographers in the parking lot.
The E! reality star was not wearing her wedding ring during the outing, providing further proof that she had called it quits with her basketball hubby.
Rumors of a split have been following Khloé and Lamar for years, but recently surged after the NBA star was arrested for a DUI over the summer.