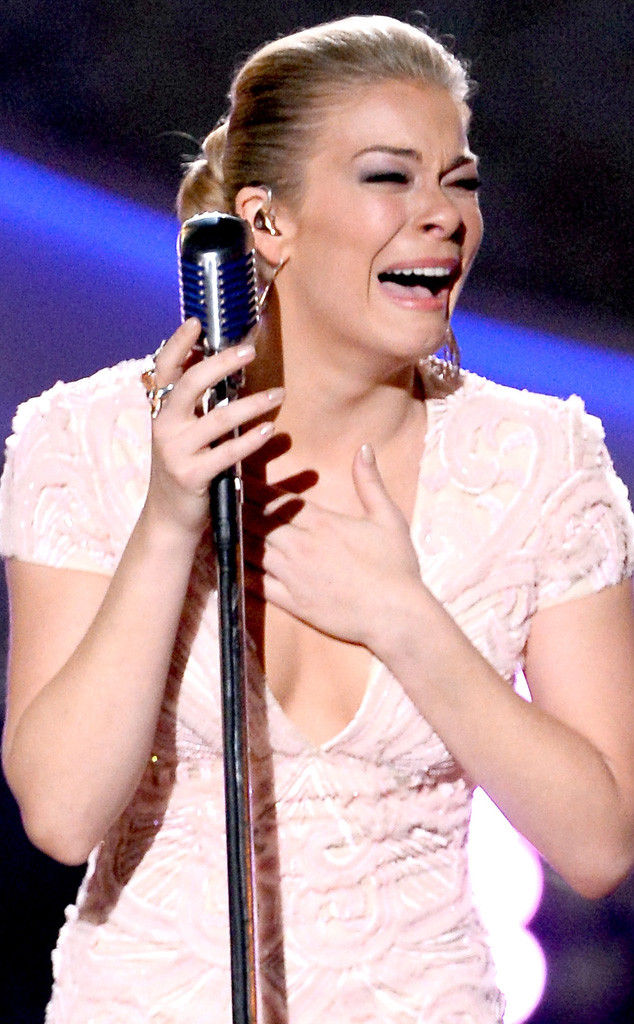 Ethan Miller/Getty Images
While some people stick to the trick of 'thinking about the audience in their underwear' to calm performance jitters, veteran performer LeAnn Rimes has a few additional secrets up her sleeves.
The 31-year-old songbird broke down in tears while performing a medley of songs in a tribute to her idol, the great Patsy Cline, during the American Country Awards on Tuesday, Dec. 10, only to later admit she was fighting to hold back her emotions from the moment she hit the stage—and used sex as a tool for distraction.
While speaking with Entertainment Weekly after the show, the country crooner, who looked lovely in a detailed pale pink gown with her blond locks styled in a chic a low bun, admitted she was thinking about sex while singing in an effort keep herself from crying.