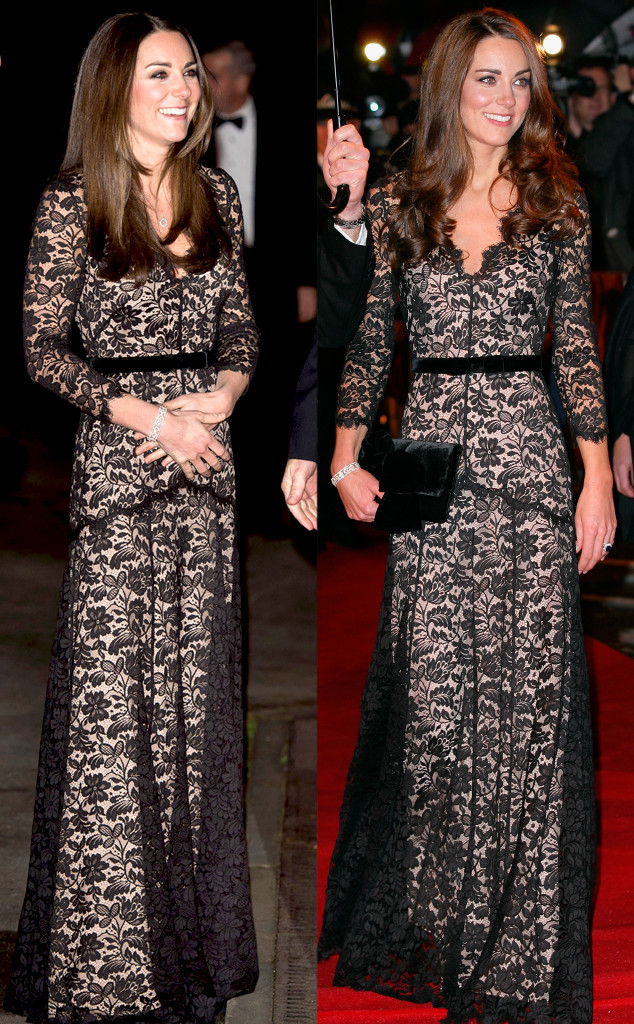 Indigo/Mark Cuthbert/UK Press via Getty Images
On the same day that Alice Temperley gushed about Kate Middleton, the Duchess of Cambridge opted to wear the designer's dress to David Attenborough's film premiere at the Natural History Museum in London.
Coincidence? Only the new mom truly knows the answer.
Kate debuted the gown at last year's War Horse premiere in London. Luckily this time she didn't have to duck under an umbrella to protect the delicate fabric (and her amazing blowout!).