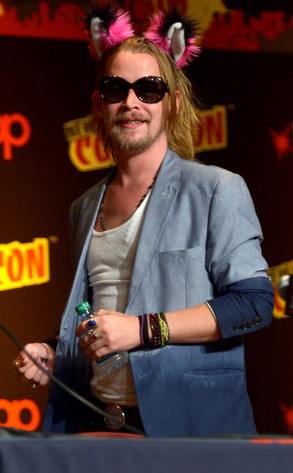 Mike Coppola/WireImage
Macaulay Culkin has set his sights on the world of food-inspired music-making.
The 33-year-old former Home Alone star has reportedly formed a pizza-themed Velvet Underground tribute back called Pizza Underground (why not?), according to The Guardian.
In addition to Culkin, the band is made up of four other New York-based musicians: Matt Colbourn, Phoebe Kreutz, Deenah Vollmer and Austin Kilham.
The group was reportedly formed back in 2012 and has recently performed several shows around New York, including at Comic Arts Brooklyn.