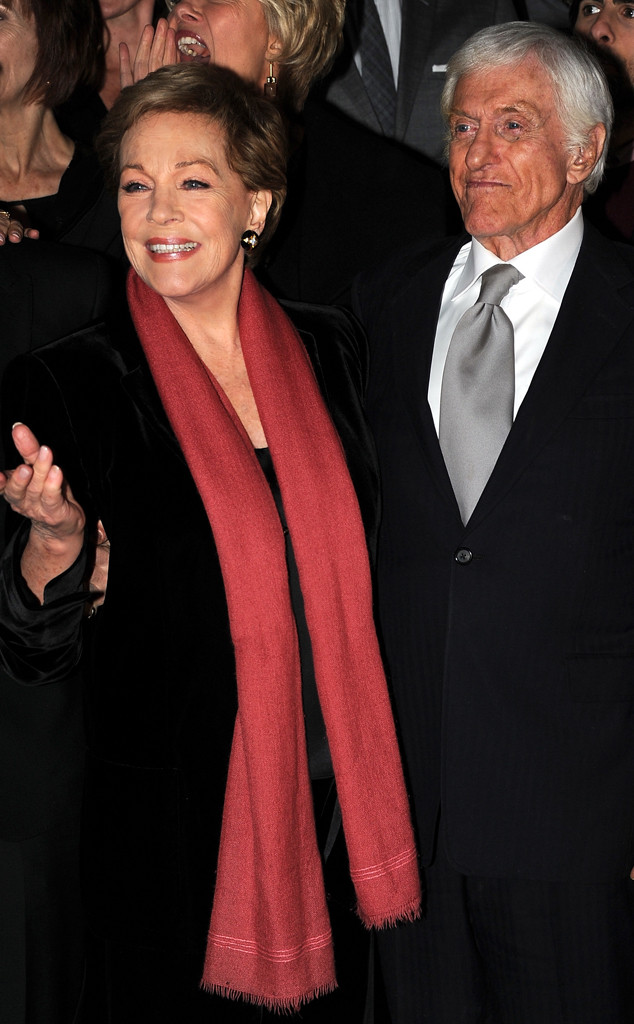 Kevin Winter/Getty Images
Practically perfect in every way!
Mary Poppins costars Julie Andrews and Dick Van Dyke reunited Monday, Dec. 9, at the L.A. premiere of Saving Mr. Banks. The pair, who starred in the 1964 movie based on P.L. Travers' books, posed happily alongside Tom Hanks, Emma Thompson, Colin Farrell and the rest of the Saving Mr. Banks cast.
In Saving Mr. Banks, Thompson plays Travers and Hanks portrays Walt Disney. The film follows the negotiations that needed to happen in order for Disney to secure the rights to make Mary Poppins into the film Andrews and Van Dyke would later star in.