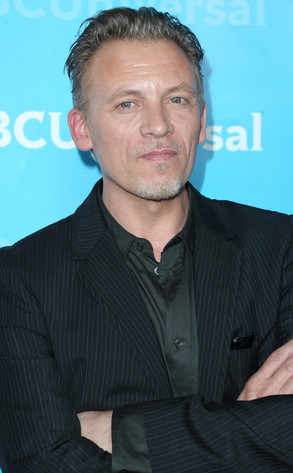 Alberto E. Rodriguez/Getty Images
Anybody else realizing that there are a lot of family members in Fifty Shades of Grey?
Although E L James' erotica adaptation is already shooting in Vancouver (have you seen the latest pics?!), casting news continues to come through for the highly anticipated, sexy flick. The latest addition is Callum Keith Rennie, who will reportedly be playing Ray Steele, Anastasia Steele's (Dakota Johnson) other stepfather (not to be confused with Bob, who is being portrayed by Dylan Neal).
Ray is Anastasia's mother's (Jennifer Ehle) ex-husband, whom Anastasia considers her "real" father and actually meets Christian Grey (Jamie Dornan) at her college graduation.