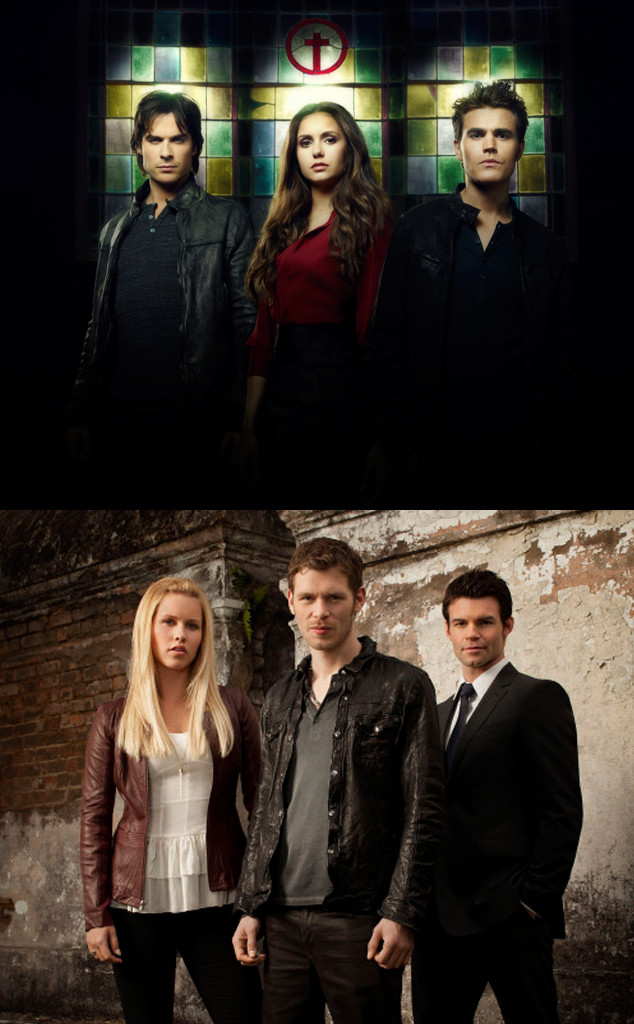 Justin Stephens/The CW; Mathieu Young/The CW
It's time to take a bite out of the main course.
After 32 shows and four rounds of heated competition, we're down to the final two in our Fall TV obsession tournament, which pitted the season's most addictive series against each other for the top spot. After countless clicks, we're left with two finalists and they both have something very special in common: Fangs.
So far, no fandom blood has been spilled, but something tells us that's all about to change because it's vampire vs. vampire, y'all! In our final round of voting we've got a flagship series against its spinoff as the fan-favorite drama The Vampire Diaries takes on the new CW smash series The Originals.