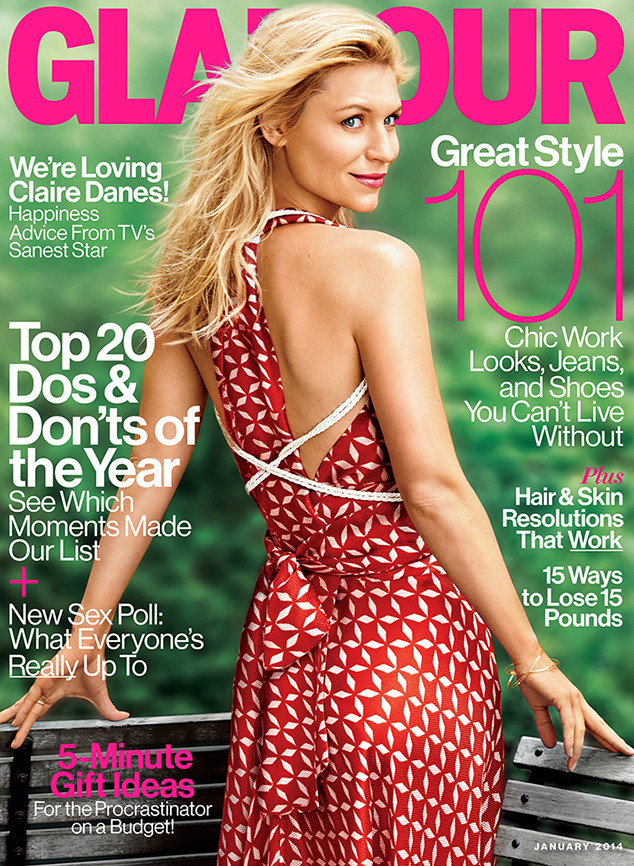 Glamour Magazine
Claire Danes has no problem letting it all hang out—emotionally, that is.
In a cover story for the January issue of Glamour, the Homeland star opens up about those hilarious "Claire Danes Cry Face" memes poking fun at her tortured alter ego Carrie Mathison's penchant for shedding tears on the hit Showtime drama.
"Well, it is true, she gets emotional a lot," Danes tells the magazine with a laugh. "There is that. But I actually think feelings are really hard for people. I think people are made uncomfortable by uncensored expressions of emotion. But, you know, that's my job. I don't have those fears. I really have never been concerned about being beautiful onscreen. That's just not my jam. I'm concerned about it if I'm playing a beautiful character. But it's not relevant for Carrie."
When it comes to portraying a CIA officer who has a bipolar disorder that partly drives her obsession over her terrorist suspect, the 34-year-old actress admits she's no-nonsense.