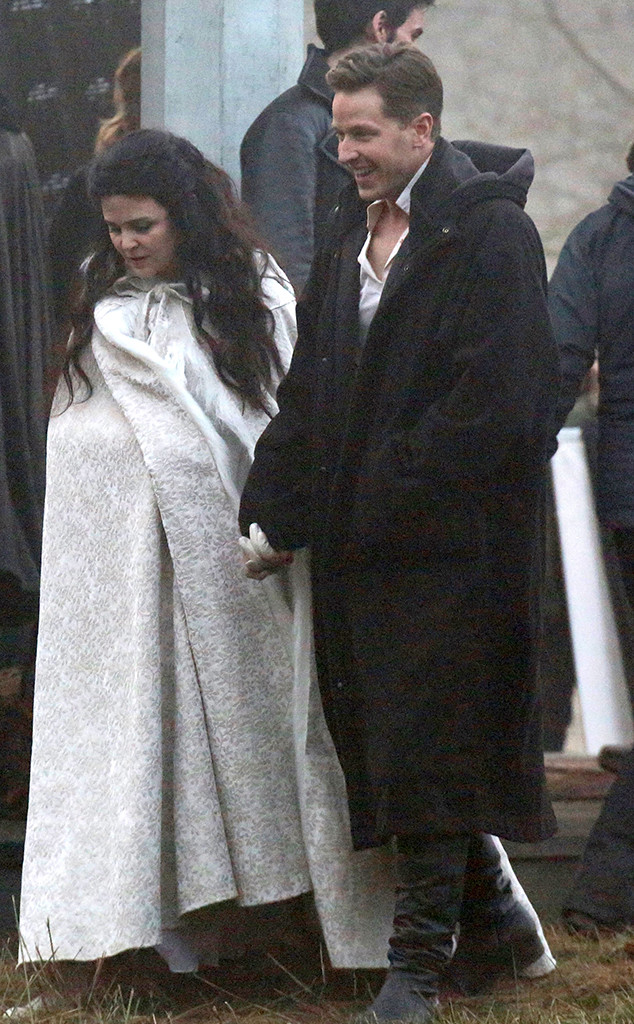 JKING/FAMEFLYNET PICTURES
Ginnifer Goodwin is starting to show, but that doesn't mean Snow White is expecting, too!
So on Monday, Nov. 25, the pregnant Once Upon a Time star hid her baby bump as best as she could in an oversized, floor-length cape while filming in Vancouver. The 35-year-old mom-to-be also held hands with her real life Prince Charming, fiancé Josh Dallas, in between takes on set.
Thanks to Canada's cold weather, Ginnifer is able to bundle up in oversized, bump-camouflaging coats and layer up to the point where only the most discerning eye could detect that she has a little one on the way! She and her Once Upon a Time costars have been working around the clock to finish up the upcoming season of the popular ABC show.