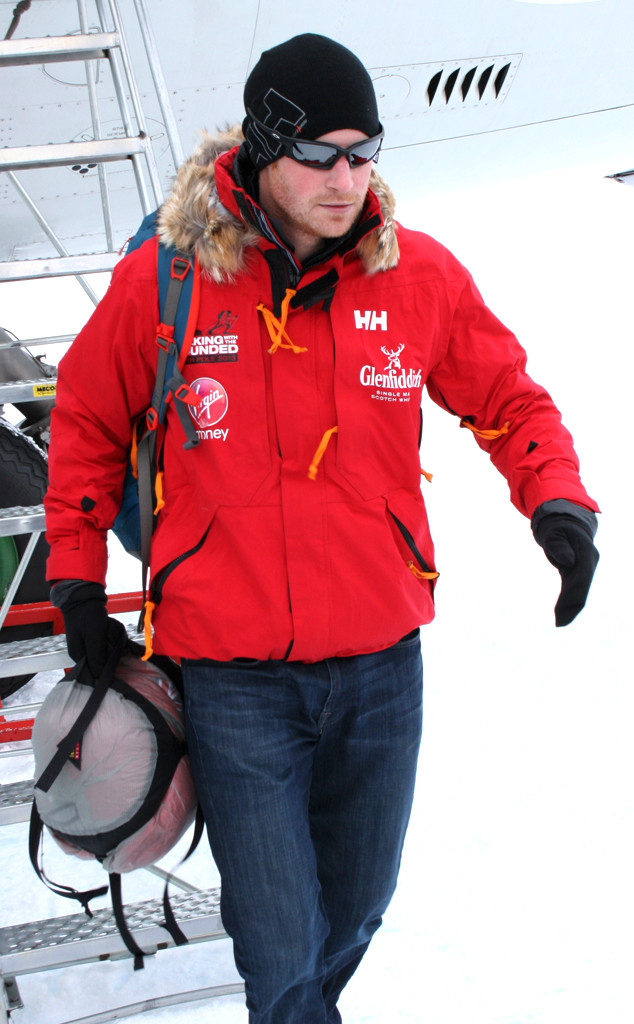 WWTW via Getty Images
Prince Harry's South Pole trek been hit with another delay due to poor weather conditions.
A snow storm and high winds have left the 29-year-old royal and his fellow Walking With the Wounded teammates—along with the two other teams competing—confined to their base camp at Novolazarevskaya Station, Antarctica.
As a result, the groups have not been able to take part in some of the scheduled skiing exercises designed to help them acclimatize to the hostile conditions, the Mirror U.K. reports.
In the meantime, the three teams are simply resting and unpacking and repacking the kits they will take on their more than 200-mile journey. Departure to the next base camp, which was scheduled to take place on Monday, Nov. 25, will now likely happen on Tuesday at the earliest.