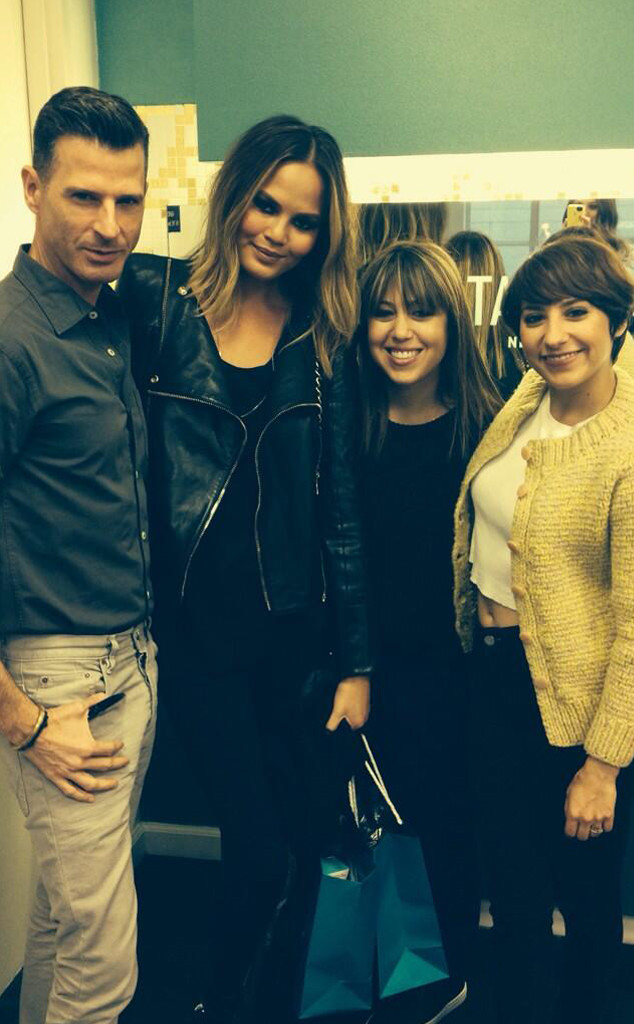 Twitter
Blond hair everywhere! Chrissy Teigen is the latest star to go for lighter locks—Audrina Patridge, Rita Ora, Jennifer Lawrence, Kate Mara, Kim Kardashian, Khloé Kardashian Odom have all recently given their 'dos a blond update.
Chrissy debuted her new ombre hairstyle on Thursday. Not only did Mrs. John Legend dye her brunette locks blond, the supermodel also ditched her long hair, opting for a shoulder-length bob.
The model was clearly excited over the chic style—she gave a shout out to her glam squad, tweeting, "chop chopped and blond! thank you @RitaHazan and @JCMaciques!!"
But just how blond is she? "well almost blond. Dirty. And perfect. I feel so 'cool...' is that what you kids say?" she continued. Looks perfectly dirty and cool to us!