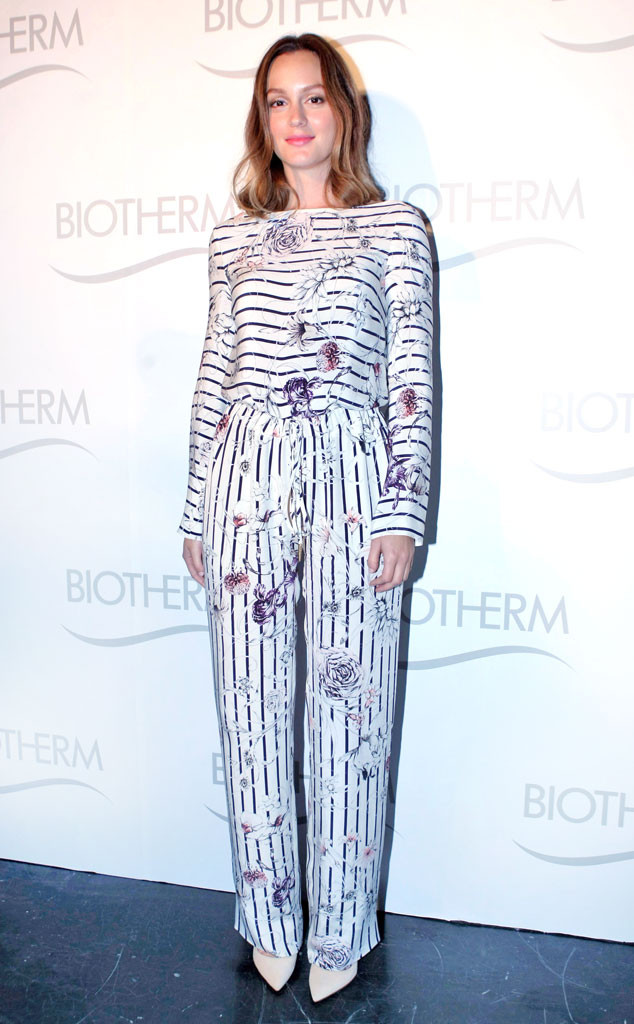 Imaginechina via AP Images
Serious question, Leighton Meester: Where's your bling from Adam Brody?!
On Wednesday, Nov. 20 , E! News confirmed that the former O.C. stud and the 27-year-old actress got engaged after less than a year of dating, and one day later, the erstwhile Gossip Girl beauty appeared at a promotional event in Shanghai for skin care company Biotherm.
And while the actress undoubtedly looked beautiful in her jumpsuit by Marchesa Voyage, there was one thing noticeably missing from her ensemble...her engagement ring!
Meester, who wore her short brown hair in soft curls, was glowing at the event, flashing a subtle smile as she took the stage in the midst of the widespread Internet chatter surrounding the couple's engagement.