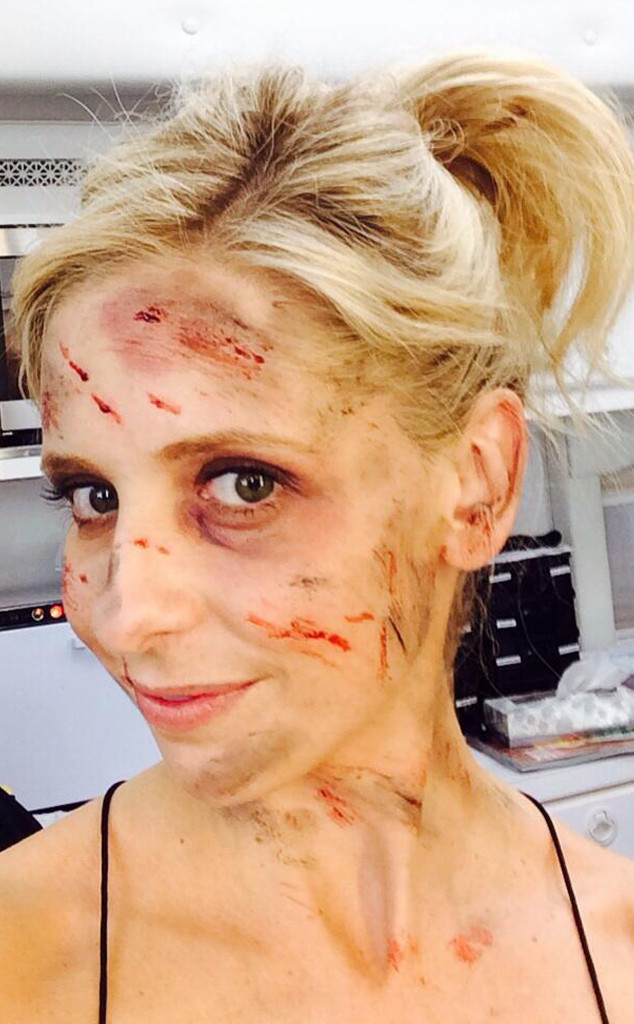 Twitter
Ouch, Sarah Michelle Gellar!
The 36-year-old blond beauty shared a photo of herself via her Twitter account where she appears to be all bloody and banged up, but the subtle grin on the actress' face seems to tell a different story.
And sure enough, Freddie Prinze Jr.'s missus was in character, sporting gory makeup on the set of her new CBS series The Crazy Ones.
"Boy is it rough at the #theCrazyOnes before vacation," the mother of two playfully captioned the twitpic.