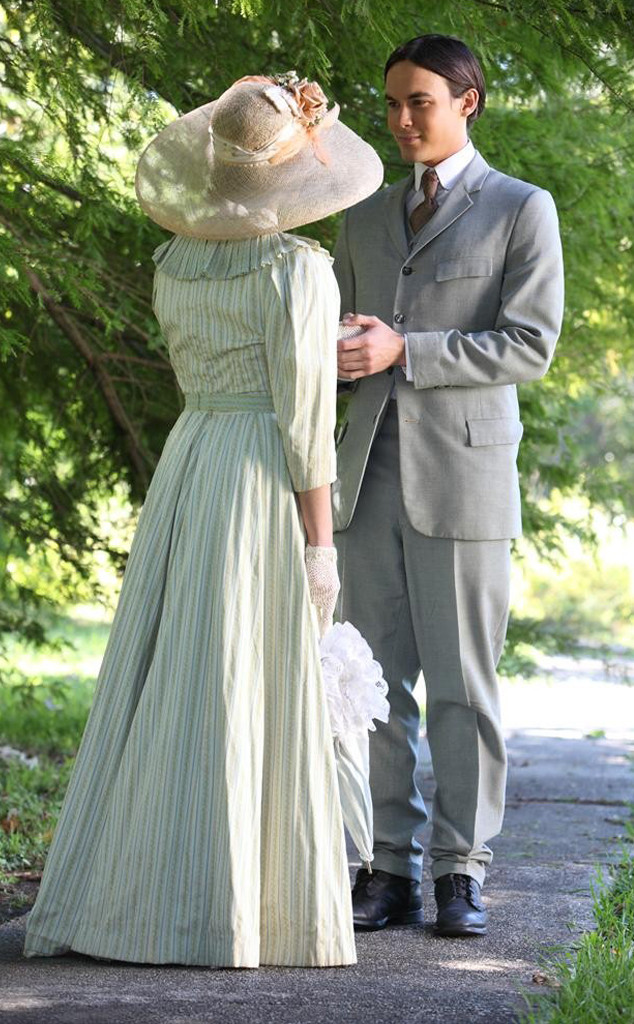 ABC FAMILY/Skip Bolen
Warning: Do not watch tonight's all-new episode of Ravenswood alone!
Grab your favorite teddy bear and turn on all the lights because you're in for a terrifying treat; it's the midseason finale of the hit Pretty Little Liars spinoff, meaning that the thrills and chills that keep us up at night will be twice as intense. (We didn't even know that was possible!)
To help prepare you for the jam-packed hour of answers, we chatted with Ravenswood's most handsome new resident Tyler Blackburn, and he spilled everything you need to know about tonight's episode. From Haleb's sweet yet rocky future to Miranda and Caleb's doppleganger drama (plus, shocking new details surrounding the curse!), we've got all the exclusive dark details.