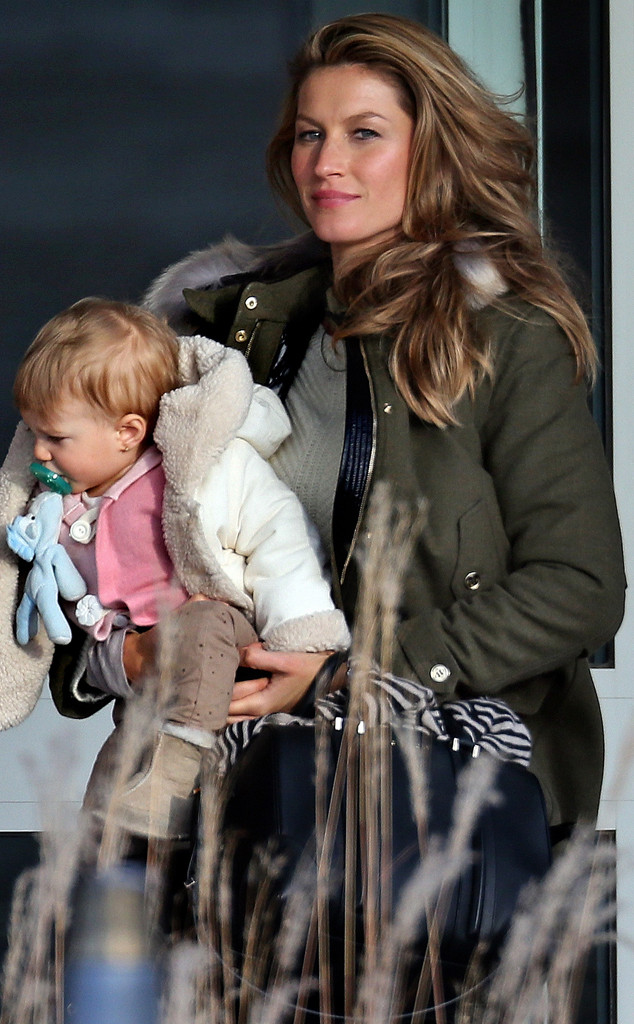 James Haynes/Splash News
It may be cloudy today in Boston, but Gisele Bündchen is obviously an expert at finding the light.
Not that the supermodel didn't look more-radiant-than-thou while out with no makeup on, but today the Brazilian beauty looked as if she had been ripped from the cover of a magazine thanks to just a hint of product on her face while out and about with daughter Vivian.
Gisele's apparent secret? Blush, mascara and the glow of motherhood.
Tom Brady's wife was also wearing the same military-style Fay coat we saw her in Wednesday, so at least there's something vaguely normal about her.